"Internationalization of Higher Education: Cases of Turkey and Azerbaijan"
EURAS Conference titled "Internationalization of Higher Education: Cases of Turkey and Azerbaijan" was held on March 28, 2019 in Azerbaijan. During the conference, the role of the Universities in Education Diplomacy; cooperation in higher education between Azerbaijan and Turkey and the importance of education diplomacy; changing conditions and new trends in Eurasian geography were discussed. EURAS Members, Officials from Azerbaijan Ministry of Education, the Embassy representatives, Members of Parliament, University Rectors and Education Specialists participated in the conference.
EURAS will support The 10th International Symposium on Image Processing, Wavelet and Applications (IWW2019)
The 10th International Symposium on Image Processing, Wavelet and Applications (IWW2019) will be held in Kocaeli, Turkey on 18-21 September, 2019. IWW2019 will be organized by Kocaeli University with the collaboration of Istanbul Aydın University-a member of EURAS and Sharda University. The symposium will be supported by EURAS-Eurasian Universities Union. The participants will discuss major issues of importance of integrated image processing, wavelet implementation, and other science and engineering applications, analysis, and modeling issues. These scientific meetings are intended to provide opportunity for the interaction of scientists, engineers, planners and decision makers from different nations worldwide. You can find more information about the event on the symposium page.
EURIE 2020 – Eurasia Higher Education Summit in Istanbul on 19-21 February, 2020
EURIE Summit, the 3rd largest higher education event in the whole world, will be held in Istanbul at Lutfi Kirdar Congress center on 19-21 February, 2020 in order to continuously repeat its success and is strictly aimed on having a greater content where you can check some of the highlights on the updated EURIE website. In the meantime please be reminded of that the Early Bird registrations for EURIE 2020 is waiting for you.
EURIE 2019 Conference Program Presentations
The presentations that were made during EURIE 2019 have been uploaded onto EURIE website for those who skipped some of the sections at EURIE Summit and who missed to attend the Summit this year. To fully obtain the valuable content of EURIE Summit program all you need to do is to go to EURIE website and click the relevant link nearby the speakers on the section of Conference Program.
International Conference on Air-Land-Sea Interactions
The conference was hosted by Khazar University on 4-5 April in Baku, Azerbaijan. The conference was jointly organized by Khazar University, the UNESCO Chair on Eremology, Ghent University, Belgium, Istanbul Aydın University, Istanbul Technical University, Chinese Academy of Sciences, and Eurasian Universities Union-EURAS.
2nd International Conference on "One Health: Problems & Solutions"
The conference will bring together multiple health science professionals, together with their related disciplines and institutions operating at local, national, and global levels to achieve the best for humans, animals, wildlife, plants, and our environment. The conference will be held in Baku on 24-25 May 2019. Deadline for standard registration is May 6. More information and registration, read more
International Scientific-Practical Conference on Theory And Practice of Public Administration (TPPA 2019)
We would like to inform you about our member University, Academy of Public Administration of Moldova's International Scientific-Practical Conference on Theory And Practice of Public Administration (TPPA 2019) that will be held on 17 May, 2019 in Moldova. We cordially invite you to register and/or submit the papers at the conference.
Call for contributions to the 2019 EQAF now online
The call for contributions to the 2019 EQAF is now online. Submissions can be a proposal for a paper presentation, workshop or discussion starter at the 2019 European Quality Assurance Forum (EQAF), hosted by TU Berlin from 21 to 23 November 2019. The deadline to submit contributions is 22 July 2019. EQAF is organized annually by ENQA, ESU, EUA and EURASHE and regularly attracts over 400 participants from the higher education quality assurance (QA) community from Europe and beyond. This year's forum will focus on the theme of "Supporting societal engagement of higher education" and will explore how external and internal QA processes can support engaged higher education institutions in developing activities that meet the expectations and needs of all stakeholders and demonstrate their value to society.
Going Global 2019 Conference in Berlin
Going Global is an annual conference hosted by the British Council, offering an open forum for global leaders of international education to discuss issues facing the international education community. Going Global 2019 Conference, supported by EURAS – Eurasian Universities Union, will be held on 13-15 May, 2019 in Berlin. Registration for Going Global 2019 is open and you will have chance to network at Going Global 2019 Conference for leaders of international education and to explore collaborative solutions with more than 1,200 leaders from 80 countries at Going Global in Berlin. The British Council's annual conference for leaders of international education, Going Global 2019 will explore the theme "Knowledge diplomacy and the digital world: does international tertiary education have a role?" Read more and register for Going Global Conference
EURODESK 2019 Awards winners have been announced
The Eurodesk Awards started out in 2011 with a mission to collect Eurodesk youth workers' (multipliers) most relevant, innovative, empowering and impactful projects from the local level and highlight them to European Union institutions and other European level youth organisations as good practices. In 2019, the initiative received 44 projects from 17 countries in 3 main categories. The winners of the 3 categories were decided by a jury panel. The additional prize, called the Eurodesk Network Prize was decided by the Eurodesk network…read more
International Conference in Kazakhstan
"Journey to Global Prominence: Harmony of Human Heritage and Advanced Technology" Conference will be held in Almaty, Kazakhstan organized by QS and Al-Farabi Kazakh University on 19-20 September 2019. This conference will focus on Strategies for University Excellence, Sustainability, Climate Change and Risk Management, University External Relations, Higher Education, Culture & Technology Developments along the Silk Road. For more information and submission read more
FAUBAI 2019 Conference
The Brazilian Association for International Education organized FAUBAI 2019, the most important event on internationalization of higher education in South America. It has focused on community engagement, issues, trends and perspectives for the future. Besides the global scope of actions, the particular context of the Amazon region was on the scene.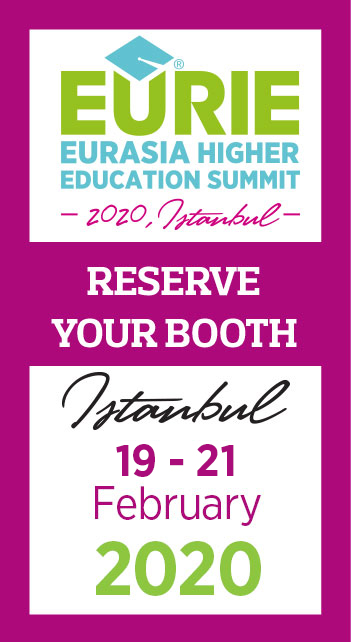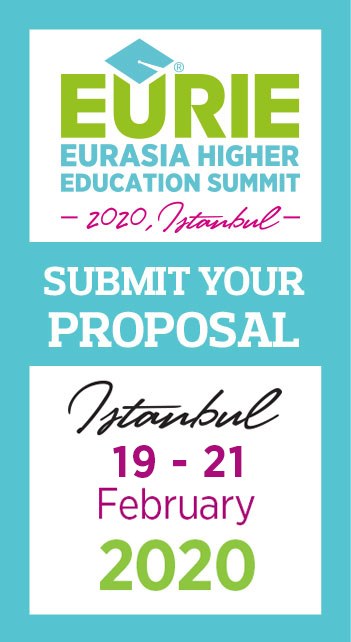 Join EURAS
Become a Member & Partner Now!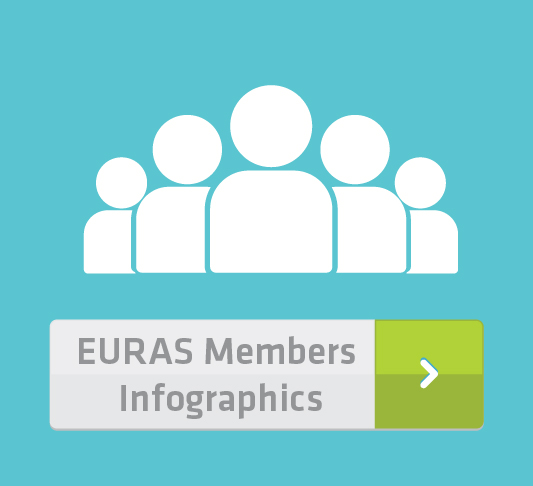 EURAS
Members Infographics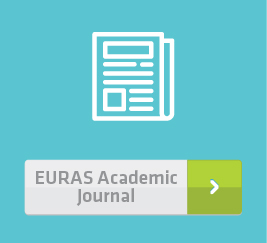 EURAS Academic Journal The Academic Publication Service For EURAS Members & Partners
EURAS Brochure - Have a look at EURAS Brochure