EURAS & EURIE Team will attend in NAFSA 2019
EURAS & EURIE Team will take place at the major international education event, NAFSA Conference & Expo in the USA on 28-31 May, 2019. We are ready to schedule appointments for discussing collaboration opportunities and all other issues related to higher education. If you will be attending in NAFSA 2019, it will be our pleasure to meet you at Study in Eurasia-EURAS Booth #1616 and explore collaboration possibilities with EURAS as well as EURIE – Eurasia Higher Education Summit. Kindly let us know about your available date and timeslot for an appointment on. [email protected]
EURAS Supports Going Global 2019 Conference
EURAS supports Going Global 2019 Conference organized by British Council. British Council's annual conference for leaders of international education, Going Global 2019 will be held in Berlin will explore the theme – "Knowledge diplomacy and the digital world: does international tertiary education have a role?". Network at the world's largest open conference for leaders of international education - explore collaborative solutions with more than 1,200 leaders from 80 countries at Going Global in Germany. Register for Going Global 2019 Conference from here.
#EURIE2020 Summit: Uniting for international education
As published on official EURIE Summit website the main theme of EURIE 2020 - Eurasia Higher Education Summit has been selected as Uniting for International Education where the subthemes come out as Global Learning Initiatives; Trends in International Student Flows; Leadership in Internationalization; Regional Dynamics in Higher Education; Digitalization and Innovation in Higher Education…read more
The Belt & Road Initiative of China Seminar organized by EURAS
The seminar on "The Belt & Road Initiative of China" was held at Istanbul Aydin University on 26.04.2019 where we hosted distinguished speakers from Turkey and China. Shanghai Lixin University of Accounting and Finance, Koç University, Istanbul Aydın University and Foreign Economic Relations Board-DEIK delegates participated at the program as speaker and highlighted important details of this initiative. As EURAS, we are glad to support and organize this seminar which a number of prominent and professional researcher and academicians participated.
Imagine Tomorrow 2019-The Innovation and Entrepreneurship Event
The event was held at Lütfi Kırdar Convention Center on 27-28 February. 50 StartUps, who have completed their prototypes and have reached the stage of commercialization, selected from over 200 project applications and have reached the stage of commercialization, besides 50 Startup Teams 9 young entrepreneurs were selected to special categories. Many international visitors from the EURIE participants showed interest in the two-day event. At the end of the event, entrepreneurs have taken new opportunities to their startups and have the opportunity to meet with the other players in the ecosystem with the help of the feedbacks they received and have gained new cooperation and new investment opportunities with the different perspectives they have gained.
GeoSpatial Conference 2019 organized by University of Tehran
The ISPRS International Geospatial Conference 2019 will be organized by University of Tehran on 12-14 October 2019 at the Campus of Agriculture and Natural Resources. Papers must be written in English; and if accepted for oral presentation, must be presented in English. Papers should cover the conference themes…read more
Baku State University hosted international seminar on nuclear and particle physics
An international seminar entitled "Horizons of the JINR (Joint Institute for Nuclear Research)-Azerbaijan cooperation in the fields of nuclear physics, particle physics and detectors of particles" was held at Baku State University. The event was organized by The Azerbaijan National Academy of Sciences (ANAS), the Joint Institute for Nuclear Research and BSU…read more
Healthcare Quality & Risk Management Conference & Workshop by Gulf Medical University
Gulf Medical University & Thumbay University Hospital in Association with College of Healthcare Management and Economics & The University of Arizona will be organizing the Healthcare Quality & Risk Management Conference & Workshop on 20th June 2019 in UAE…read more
Asia Civilization Dialogue Conference to be held in China
A conference for dialogue among Asian civilizations will be held in Beijing in May. Under the theme of exchanges and mutual learning among Asian civilizations and a community with a shared future, the conference includes an opening ceremony and six sub-forums. Other activities such as an Asian cultural carnival, Asian civilization week and Asian food festival will also be held during the event. The conference will invite state leaders from Asia and other regions, heads of international organizations and representatives from various fields of humanities…read more
UNIMED General Assembly in Beirut
The next UNIMED General Assembly will be hosted by the Holy Spirit University of Kaslik in Beirut on 24-25 October, 2019. The UNIMED General Assembly is a major event, which see the participation of the rectors, the delegates and the International Relation Departments and Offices of UNIMED member universities.
Interactive Open Online Course in Arabic
"Technology and Society", in the framework of the Erasmus Plus Virtual Exchange initiatives, invites youth from the Southern Mediterranean and Europe to explore the role that technology plays in our everyday lives and our societies. Participants will learn from, and with their peers, in an interactive, intercultural, online environment and will reflect on the societal changes that come with technological developments. The 6-week course, scheduled to start on 4 November 2019, is open to anyone between the age of 18-30, resident in one of the Erasmus+ program countries or the Southern Mediterranean. As the language of this course is Arabic, the specific target is an Arabic speaking audience.
Publication on Guidelines on working with young refugees and migrants by EU-CoE Youth partnership
This publication offers some reflections on how different sectors could work together better when addressing the specific group of young refugees and migrants. It focuses on what youth work and other fields (such as integration and migration) have in common in their working approaches and it highlights the benefits in co-operating for social inclusion and participation…read more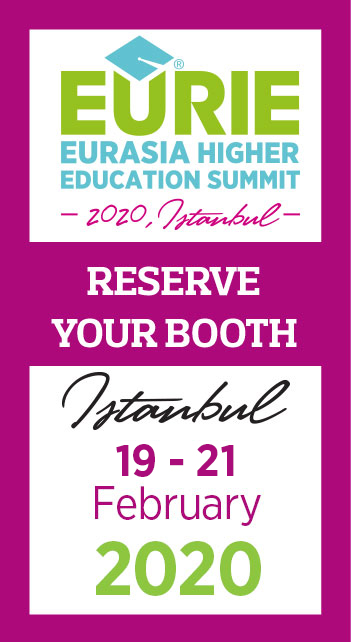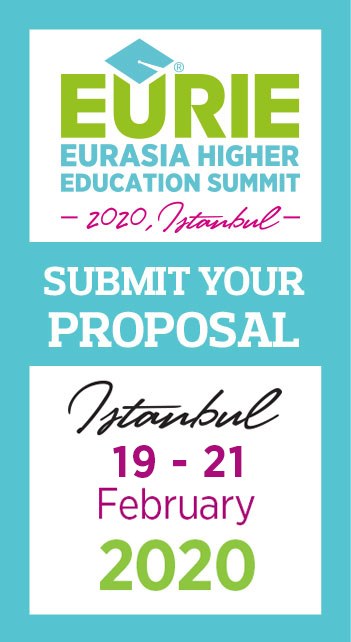 Join EURAS
Become a Member & Partner Now!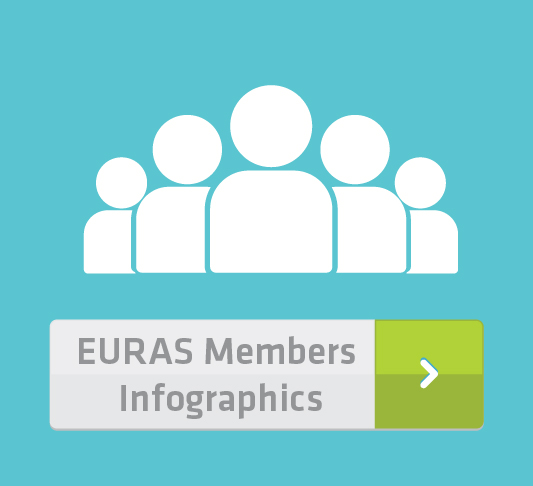 EURAS
Members Infographics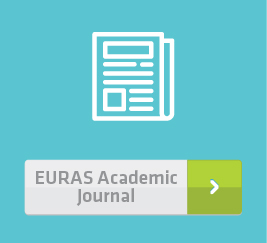 EURAS Academic Journal The Academic Publication Service For EURAS Members & Partners
EURAS Brochure - Have a look at EURAS Brochure