Call for Proposals for EURIE 2020 Summit
EURIE 2020 - Eurasia Higher Education Summit to be held in Istanbul on 19-21 February 2020 is waiting for your proposals for panel, seminar and individual presentation sections. EURIE conference program is designed to address current issues in internationalization of higher education and to cover key topics in higher education management. Share your best practices, vision and insights through panels, seminars, workshops, and roundtable sessions at EURIE Summit & Expo. EURIE 2020 Conference program themes are available for you on EURIE website and for further information kindly contact EURIE Team on [email protected] and [email protected]
Secure your spot at EURIE 2020 Summit!
Exhibitor reservations of EURIE 2020 Summit Expo Hall have already started. The early-bird offers are currently waiting for you to benefit and complete your registration as soon as possible. With an increasing demand every year EURIE Summit is inviting to you to secure your spot at the third largest international education event in the world at the earliest convenience…read more
The University of Porto moves up in the top 10 Ibero-American universities
The University of Porto rose to seventh place of the best Ibero-American (Latin American, Caribbean and Iberian Peninsula) Universities list, according to the SCImago Ibero-American Institutions Ranking 2015. Published by the SCImago Group, using the Scopus database as source, this ranking is the result of a comparative analysis of the universities scientific activity between 2009 and 2013, according to bibliometric indicators such as the number of publications, the impact factor quality, specialization index, scientific leadership and excellence of publications…read more
The 2nd European One Health Conference was held in Spiru Haret University
The 2nd European One Health Conference was held on 21-22 June 2019 in Spiru Haret University, Bucharest, Romania. The "One Health" concept means cooperation between specialists in different fields to ensure a future for humans, animals and the environment itself. Now, more than ever, a "One Health" action is needed to preserve life by practicing food safety and sustainable agriculture and safeguarding the bio-economic and bio-security factors. Taken place during the Romanian Presidency at the EU Council, this conference represented an opportunity for the Romanian "One Health" specialists to make their voice heard in the international landscape…read more
Baku Summer Oil School
Baku Summer Oil School intends to contribute broadening participants' knowledge on Oil industry, energy policy, developing their analytical skills to investigate the field, to learn more about the country from several aspects like academic, scientific, cultural, etc. The summer school program gives an opportunity for participants to explore and discover Azerbaijan which is mentioned in old historical sources as "a land of fire" through centuries due to its rich oil fields. The program will be conducted in Baku, Azerbaijan. However, the field trips will be outside Baku and some part of cultural program will be one of the picturesque regions of Azerbaijan. Knowledge of English Language is a must since the medium of instruction is English. Apart from attending academic lectures, participant will have an opportunity to have trips to Oil Fields, to get practical knowledge by visiting several plants, to visit several museums…read more
ECHE self-assessment by European Commission
The self-assessment helps you to find out how well your institution is implementing the principles of the ECHE and which areas could be strengthened. It generates tailor-made reports with a visual overview of your institution's performance, plus specific suggestions on how to further improve the implementation of the ECHE. The ECHE self-assessment is available for the Universities to use and re-use annually, or whenever you need it to evaluate implementation of the Charter. Read more and start the self-assessment process
2020 Groningen Declaration Network Annual Meeting
The 9th Groningen Declaration Network Annual Meeting will be held in India 15-17 April 2020. Under the broad theme of Using Innovation to Disrupt: Creating a Sustainable Digital Ecosystem for Learners, stakeholders from around the globe will meet to share experiences, insights and innovations on student mobility, digital credentials and the disruptive technologies creating a global digital ecosystem. The Organization Committee is now calling for proposals to present at the 9th Groningen Declaration Network Annual Meeting…read more
"Cross-border Innovation Procurement in Health: EU funding opportunities & best practices" Workshop
The European Commission's Directorates-General for Research and Innovation (RTD) and for Communications Networks, Content and Technology (CNECT) are hosting the workshop on "Cross-border Innovation Procurement in Health: EU funding opportunities & best practices". Designing, procuring and deploying innovative solutions is an important component of every public sector modernization strategy, especially in the health and care sector. Through this workshop, EC expects to attract a representative audience (procurers, potential suppliers, regions or umbrella organizations and regulators) to discuss how such challenges can be addressed through existing EU Innovation Procurement instruments in the area of health, such as Pre-Commercial Procurement (PCP) and Public Procurement of Innovative solutions (PPI). EC will present the new PCP & PPI funding opportunities for 2020 and discuss how to best design and implement successful projects…read more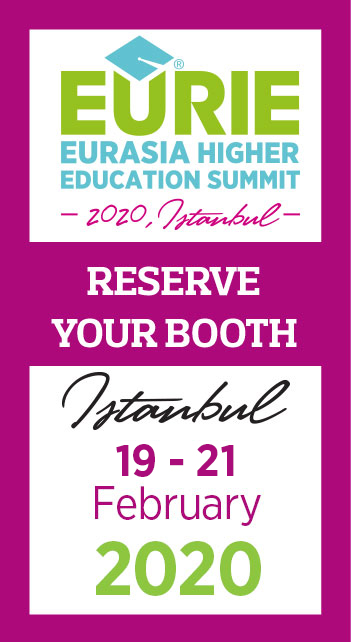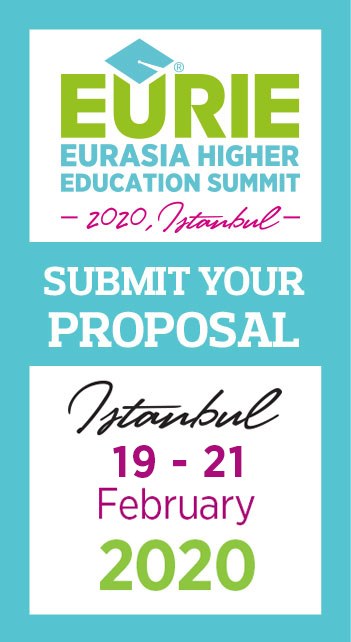 Join EURAS
Become a Member & Partner Now!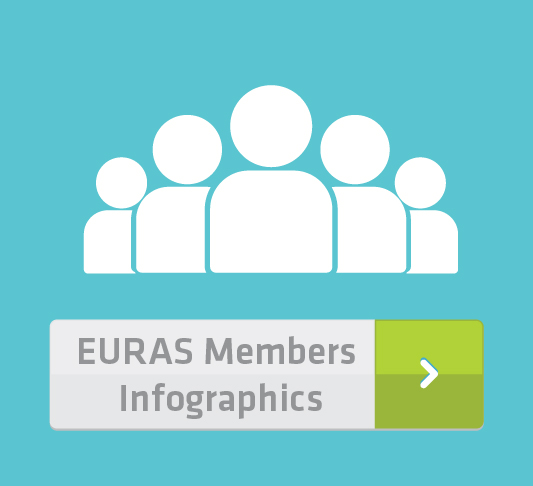 EURAS
Members Infographics