Perfect Time to become a Member of EURAS!
EURAS is - the largest and strongest higher education association of the region-, an affiliate member of ENQA, focuses on improving the international collaborations and cooperative activities via unique networking and sharing the latest trends on innovation, globalization and quality assurance. We are currently presenting a wide range of services, projects and other types of privileges and priorities. Becoming a member of EURAS will result in various benefits such as the ones listed below:
- Publish your research through EURAS Academic Journals
- Enhance skills and know-how via EURAS Academy Professional Training programs
- Broaden your knowledge via EURAS Academic Conferences (Thematic Conferences, Seminars and Meetings)
- Reach out the major market players of Eurasian region
- Networking Opportunities at EURIE Summit and special advantages for members & partners
Become a member now and be a part of EURAS Network!
Welcome New Sponsors
EURIE welcomes recent sponsor of EURIE 2019 Summit, Yoroca Innovative Solutions Stand out in Istanbul by sponsoring EURIE 2019 Summit: events, programs or merchandise. Enhance your brand's visibility by sponsoring EURIE 2019 Summit and select from diverse and flexible promotional opportunities that are still available. Contact EURIE Team to discuss promoting your brand and its services to a targeted Professional network and take a look at official website package.
Welcome New Collaborative Partners
EURIE welcomes collaborative partner of EURIE 2019 Summit, Yunus Emre Enstitüsü. Be a part of this wonderful summit that started as a meeting point for higher education institutions and international education sector representatives. Contact EURIE Team [email protected] to get registered now!
Did you check the Presenters of EURIE 2019 Summit?
The individual presentation presenters as well as panelists were announced by EURIE Organization Committee long time ago. Now you are able to check the full list on EURIE website on Conference Program and Speakers sections where there is plenty of highly prestigious presenters from all across the world from the top institutions related to fields of EURIE 2019 Summit's themes.
University of Baghdad gets first place in Iraq within QS (Arab Region Ranking 2019)
Baghdad University achieved a new success by winning the first place in Iraq for the fifth time in a row in the ranking of QS Arab Region Ranking 2019 for this year. University of Baghdad has been ranked 17th out of 123 universities in the Arab world and 23 universities more than last year…read more
VIII. International Competition-Festival of Musical Performance "Silver Lyre" will be held at Penza State University
Penza State University invites you to attend in the VIII International Competition-Festival of Musical Performance "Silver Lyre", which to be held on February 18-20, 2019. The jury of the competition-festival will include leading Russian and foreign performing musicians, professors, associate professors, and honored artists of the Russian Federation…read more
World Business 'n Economy Congress will be organized by SAGE University
World Business 'n Economy Congress will be organized by Sage University and World Researchers Associations from 15th to 17th February 2019. Focal theme of congress is "Riding the Digital Wave-- the New Leadership". Starting from this year, it will be a mega annual event and we wish to organize it every year in February in second week and to transform it as equivalent to World Economic Forum of Davos in coming years… read more
International school student numbers forecast to reach 7 million by 2023
The new report by ISC Research shows us that international schools are projected to enroll nearly seven million students by 2023 as they increasingly become the first choice for local families. But as their popularity grows, new challenges arise to ensure that students are well supported in their progression to a university abroad…read more
Study projects dramatic growth for global higher education through 2040
A newly updated study maps the continuing growth in global demand for higher education through 2040, and anticipates that by that point there will be nearly 600 million students enrolled in universities around the world…read more
International Conference New Perspectives in Science Education
The 8th Edition of the International Conference New Perspectives in Science Education will take place on March 21-22, 2019 in Italy. The objective of the New Perspectives in Science Education Conference is to promote transnational cooperation and share good practice in the field of innovation for science education…read more
Yunus Emre Institute in South Korea
Yunus Emre Enstitüsü (YEE) is carrying out studies for Turkish teaching in the cultural centers established abroad to accomplish the purposes of this law as well as conducting culture and art activities to promote our country, and giving support to scientific researches. Starting to operate in 2009, YEE has more than 40 cultural centers abroad. Apart from the Turkish education given in the cultural centers, Turcology departments and Turkish teaching are supported with the co-operations made with different educational institutions in different countries. YEE recently opened its first branch inside Hankuk University of Foreign Studies…read more
The University of Prishtina, established in 1969, is based in Prishtina, the capital of Kosovo. In the beginning, the University of Prishtina started higher education through the Faculties of Philosophy, Law and Economics, Engineering and Medicine. Currently, the university is operating 17 faculties of which 14 are academic level and 3 are faculties of applied sciences. The list of academic faculties are Philosophy, Mathematics-Natural Sciences, Philology, Law, Economics, Civil Engineering and Architecture, Electrical and Computer Engineering, Mechanical Engineering, Medicine, Arts, Agriculture, Sports Sciences, Education and Applied Sciences in Ferizaj.

One of the main projects of the University of Prishtina is International Summer School - UPISU which has been playing a crucial role for internationalization of higher education in Kosovo since the date it has been started. Right in the heart of Balkans, as a historically and geographically important part of Eurasia, University of Prishtina continuously invests on internationalization via relevant projects and events.

We are delighted to have the University of Prishtina within Eurasian Universities Union. We are eagerly looking forward to our future cooperation and strengthening our bonds.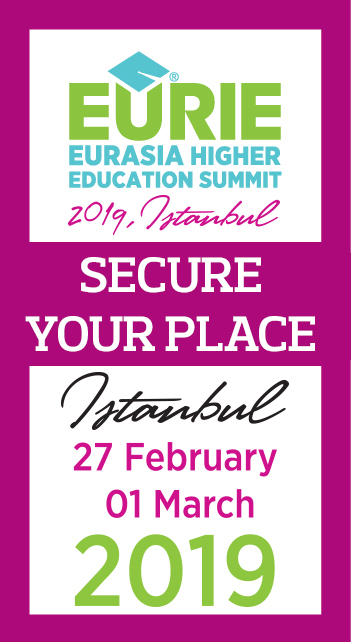 Join EURAS
Become a Member & Partner Now!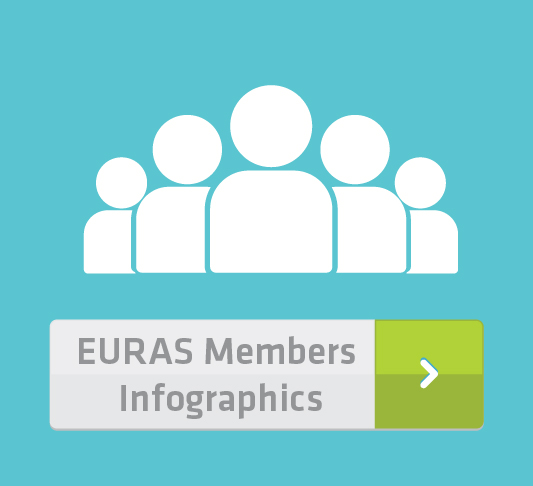 EURAS
Members Infographics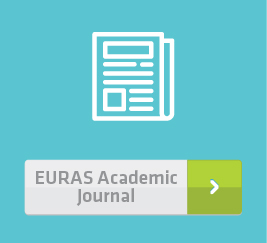 EURAS Academic Journal The Academic Publication Service For EURAS Members & Partners
EURAS Brochure - Have a look at EURAS Brochure
Thanks to Our Member
The University of Prishtina