Call for Proposals for EURIE 2020 Summit
EURIE 2020 - Eurasia Higher Education Summit to be held in Istanbul on 19-21 February 2020 is waiting for your proposals for panel, seminar and individual presentation sections. EURIE conference program is designed to address current issues in internationalization of higher education and to cover key topics in higher education management. Share your best practices, vision and insights through panels, seminars, workshops, and roundtable sessions at EURIE Summit & Expo. EURIE 2020 Conference program themes are available for you on EURIE website and for further information kindly contact EURIE Team on [email protected] and [email protected]
Secure your spot at EURIE 2020 Summit!
Exhibitor reservations of EURIE 2020 Summit Expo Hall have already started. The early-bird offers are currently waiting for you to benefit and complete your registration as soon as possible. With an increasing demand every year EURIE Summit is inviting to you to secure your spot at the third largest international education event in the world at the earliest convenience…read more
Baku Higher Oil School in Azerbaijan cooperate with private sector
Baku Higher Oil School, a very new member of EURAS, and the Agency for Small and Medium Enterprises Development signed MOU. Along with facilitating multi-vector cooperation, the MOU will help students formulate new business ideas, provide support to innovative initiatives, increase the inventors productivity and, at the same time, will contribute to the Innovations & Research Centre, which is under BHOS, in conducting studies and generating statistics that is essential for entrepreneurship development, thereby strengthening cooperation between BHOS and the Agency and boosting implementation of joint projects…read more
Erasmus+ Capacity Building Project Meeting at Istanbul Aydin University
Erasmus+ Capacity Building Project-FRIENDS' 2nd meeting was hosted by Istanbul Aydin University, as project partner institution. The Project aims to support the internationalization of universities in Asian countries. The project, which has a total budget of close to 1 million euros, will last for 3 years. European university partners are from Bulgaria, Hungary, Poland, Turkey and Asian partners from Malaysia, the Philippines, Thailand, Cambodia and Bhutan, representing 16 universities. Project partners participated in trainings, workshops and meetings for 4 days at IAU. Experts from IAU and other Erasmus program countries presented their knowledge and experience to Asian universities on European higher education, international education and research programs and supports. In the later stages of the project, there are also staff and student trainings on internationalization, various activities for internationalization in the curriculum and on campus, and the creation of an online course to develop students' intercultural communication skills.
Excellent results for University of Trieste from the AlmaLaurea 2019 Report on the employment status of graduates
The latest data from the research Almalaurea has been announced during the event [email protected] 2019: UNIT's employment rate is 90.8% 5 years after graduation, compared to a national figure of 85.5%, the average salary is 1,550 € against 1450 € of the national average. The employment rate (according to the definition adopted by ISTAT) is 74.5%…read more
2019 European Quality Assurance Forum (EQAF) in Berlin
Under the heading of "Supporting societal engagement of higher education", this year's Forum will explore how external and internal quality assurance processes can support engaged higher education institutions in developing activities that meet the expectations and needs of all stakeholders and demonstrate their value to society. The call for contributions is open until 22 July 2019. It is an excellent opportunity to share and discuss policy developments, new practices or recent research with colleagues from across Europe…read more
First 17 "European Universities" selected by European Commission
The European Commission has announced the higher education institutions from all over Europe that will be part of the first "European Universities" alliances. They will enhance the quality and attractiveness of European higher education and boost cooperation between institutions, their students and staff. Out of 54 applications received, 17 European Universities involving 114 higher education institutions from 24 Member States were selected, based on an evaluation carried out by 26 independent external experts, appointed by EC. European Universities are transnational alliances of higher education institutions from across the EU that share a long-term strategy and promote European values and identity. The initiative is designed to significantly strengthen mobility of students and staff, and foster the quality, inclusiveness and competitiveness of European higher education…read more
Youth Citizen Entrepreneurship Competition
Youth Citizen Entrepreneurship Competition provides a global platform for young entrepreneurs who aspire to create positive change in their communities. Deadline to submit entries: 31st July 2019. Deadline to submit online votes and comments: 31st August 2019. All details can be found here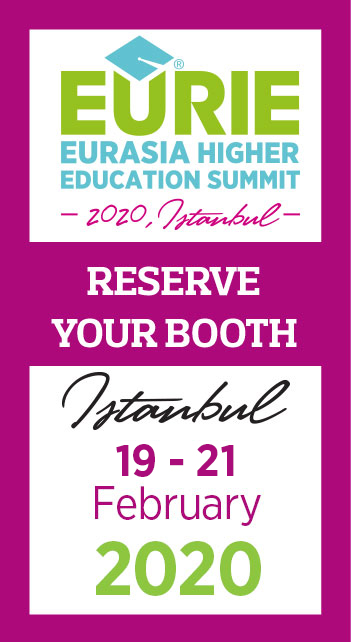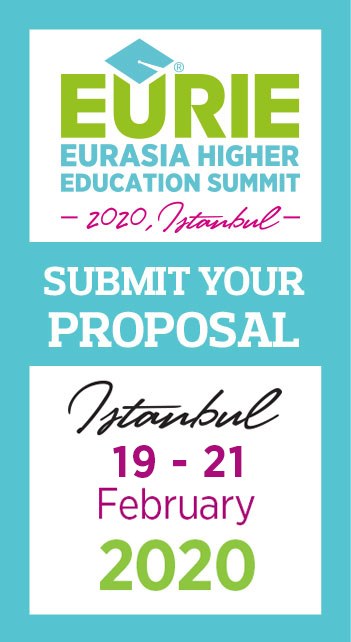 Join EURAS
Become a Member & Partner Now!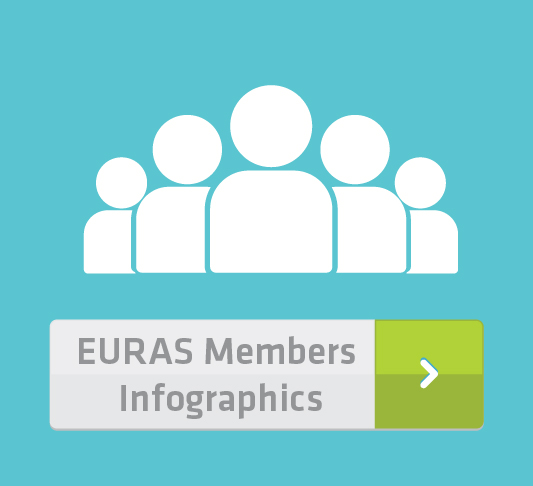 EURAS
Members Infographics