Have a look at Roundtable Sessions at EURIE 2020!
Participate in one of the roundtable sessions that will take place during EURIE 2020 Summit to be held in Istanbul on 19-21 February, 2020.
• Access and Equity in Higher Education
• Women's Leadership in Higher Education
• Access and Equity in Higher Education
• STEM Education
• English Language Teaching and EMI
Register for a roundtable session to share ideas and your experience of what works best in your institution and learn from your peers. Visit EURIE website and register now!
Promote your brand at EURIE 2020 – Become a Sponsor Now
EURIE offers diverse sponsorship packages that take you straight to your target market. EURIE 2020 Summit is a unique opportunity for your organization to connect with up to 2500 international education professionals. Enhance your brand´s appearance among hundreds of institutions representing numerous countries from all over the world. If you would like your organization get associated with 3rd largest higher education event in the world next to other globally prestigious institutions please refer to EURIE 2020 Sponsorship Opportunities package and contact EURIETeam
Project NanoDesal of Baku State University
The winners of the Baku Finals of the project "From Idea to Business" were announced. The winners were projects NanoDesal (Baku State University), HealWith (Azerbaijan State University of Oil and Industry), AgroShare (Azerbaijan Technical University). All the three projects became eligible to participate in the summer camp Innocamp that will be held in late August, together with the winners from 12 regions…read more
Ambassadorial meeting at EMUNI University discusses education and employability in the EuroMed
Euro-Mediterranean University hosted an Ambassadorial meeting on "Fostering Euro-Mediterranean relations through education and employability". After having been welcomed to EMUNI's headquarters and the presentation of the University's mission and activities, it was focused on the opportunities and challenges in the areas of education and employability in the Euro-Mediterranean region. Discussions on possibilities for collaboration in the framework of EMUNI's activities were also discussed as well as strengthening research cooperation and student exchanges in the framework of the Erasmus+…read more
Superior University's Entrepreneurial Expo in Pakistan
The flagship event of the Superior University; The Superior Entrepreneurial Expo is an excellent platform that brings together the creative young minds, professionals, and leading business personalities to explore new opportunities. In this Expo, students from all over Pakistan and the world will present, test, market and commercialize their idea in front of an audience to be critically evaluated. Different experts, investors, mentors and entrepreneurs will be invited to judge the efforts of the students and to guide them for their future endeavors…read more
THE Young University Rankings 2019
The Times Higher Education Young University Rankings apply the same methodology as the World University Rankings to assess research-intensive universities across all their core missions: teaching, research, knowledge transfer and international outlook. The performance indicators are grouped into five areas: teaching (the learning environment); research (volume, income and reputation); citations (research influence); international outlook (staff, students and research); and industry income (knowledge transfer). The Times Higher Education Young University Rankings list the world's best universities that are 50 years old or younger. The 2019 ranking includes 351 universities, up from 250 in 2018. …read more
Turkish Foundation Universities Annual Report 2018 by Turkish Higher Education Council
The report includes academic, administrative and financial data of foundation higher education institutions in Turkey. Higher Education Council updated the information in the report with the data of 2019 and revealed the strengths and weaknesses of the system. Some new academic and financial data were shared for the first time in this year's report. It is thought that transparency and data sharing will produce more positive results than Council audits in terms of evaluating and improving Turkish higher education system…read more
Annual report 2018 of DAAD
The annual report informs about the past year 2018: the priorities and most important initiatives of the EU in the field of higher education, as well as the activities of the DAAD...read more
National Business Plan Competition (NBPC 19') in Pakistan
National Business Plan Competition 2019 is calling out startup founders from across Pakistan who have their prototypes ready. It brings together aspiring entrepreneurs across nine disciplines for Superior University's in-house initial screening round for Pakistan's biggest startup exhibition, largest startup showcase in Pakistan on 3rd August, 2019 at Lahore Expo Center…read more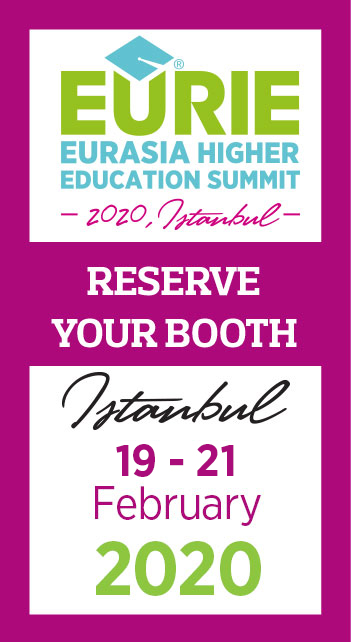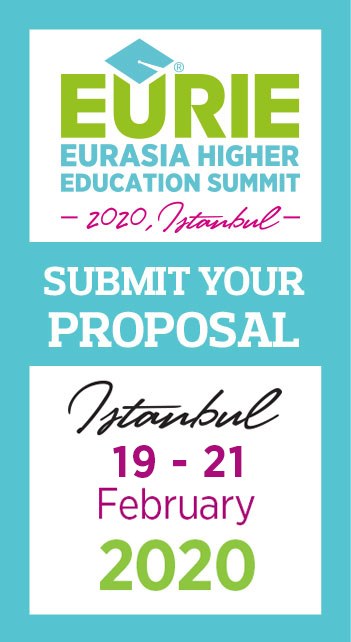 Join EURAS
Become a Member & Partner Now!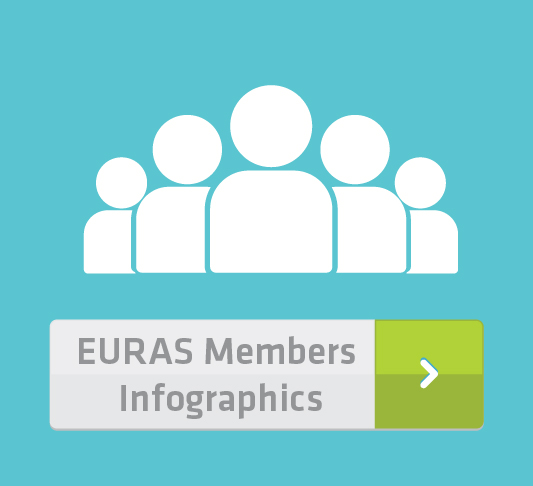 EURAS
Members Infographics