Dr. Uwe Brandenburg will be the Thursday plenary speaker of EURIE 2020
EURIE is honored to announce that Dr. Uwe Brandenburg will be at the 3rd largest international higher education summit, EURIE 2020 as Thursday Plenary Speaker. Dr. Brandenburg is currently the Managing Director of the Global Impact Institute in Prague and Associate Professor for Regional Cooperation and Impact of Higher Education at the University Rovira I Virgili in Tarragona, Spain. Do not miss the opportunity to hear his talk titled "Internationalization 3.0: Tech, Society and Impact" and register for EURIE 2020 Summit!
EURAS.EXPRESS is waiting your feedback and contributions
EURAS.EXPRESS, the weekly e-newsletter of EURAS – Eurasian Universities Union would like to kindly hear from you regarding your feedback related to content and general quality of the newsletter whereof you are also expected to let us know about news from your institutions and countries. So that we can make EURAS.EXPRESS more comprehensive and more led by the news from EURAS member and partner institutions as well as EURAS networking area.
Kardan University Earns National Accreditation Award from the Ministry of Higher Education
Kardan University along with five other universities achieved National Accreditation Award from the Ministry of Higher Education (MoHE) of the Islamic Republic of Afghanistan. National Accreditation, a transparent program, was launched in Afghanistan in 2011. After a comprehensive evaluation process, the board members allocated scores to candidate universities based on certain criteria, out of which five universities have been named as role models for other higher educational institutions in the country…read more.
Management and Science University (MSU) of Malaysia became the 541st University in the World in QS World University Ranking of 2020
Management and Science University (MSU), a member of Eurasian Universities Union, were successfully hold the 541st rank in QS World University Ranking of 2020. MSU is also considered as the 10th university in Malaysia… read more.
Minister of Foreign Affairs of the Republic of Turkey at International Balkan University
On the occasion of the 15th July Victory of Democracy and Martyrs' Commemoration Day of Turkey, Minister of Foreign Affairs of the Republic of Turkey, H.E. Mevlüt Çavuşoğlu delivered an address at International Balkan University on 15th July 2019…read more.
Study in Turkey official website by Turkish Council Education Council
Turkish Higher Education Council, has launched Study in Turkey official website "www.studyinturkey.gov.tr" in order to ensure access to comprehensive information on universities and higher education system in Turkey for international students. In this context, all Turkish HEIs' information was updated in a comprehensive way in English and Arabic. The website, which includes information such as the vision, mission, activity areas of the universities in our country, programs that provide education in Turkish and other languages, and their place in the world rankings, also included opportunities and opportunities offered to international students.read more
The 20th anniversary of the Bologna Declaration
The 20th anniversary of the Bologna Declaration was celebrated the achievements made towards harmonizing European higher education and creating a common European Higher Education Area. Two years before the Bologna Declaration, the Lisbon Recognition Convention was signed and this is the only legally binding treaty in the EHEA. It requires countries to recognize foreign qualifications as equal to national qualifications unless substantial differences can be proved. Important developments have also been made in information provision to make national systems of higher education more understandable. Two separate networks of national information centers, the ENIC and NARIC networks, have been set up to make it easier to find information about national education systems, qualifications and recognition procedures. The growth of the European Higher Education Area has inspired development in other regions and on the global stage as well, most importantly through the new global convention on the recognition of higher education qualifications, which will be adopted at UNESCO's General Conference in November this year…read more
ALL YOUTH Project by Finland
ALL-YOUTH is a multidisciplinary research project which explores the capacities of young people (aged between 16 and 25) and the obstacles that hamper their engagement with society. They also explore the visions of youth regarding sustainable future, growth and well-being. The main goal of the project is to create possibilities and to enable young people to participate in making their own communities and the society. Our key ideas for sustainable growth are responsive governance and rule of law, digital innovation and sustainable development interventions such as bio economy…read more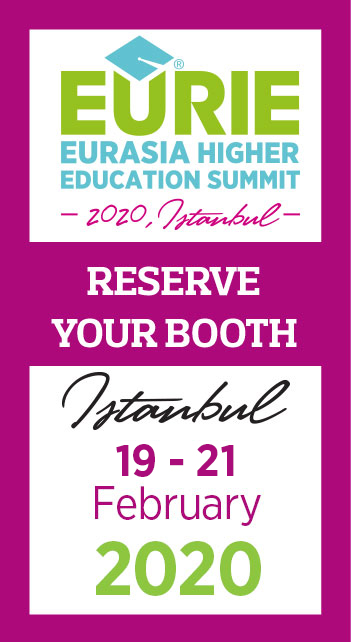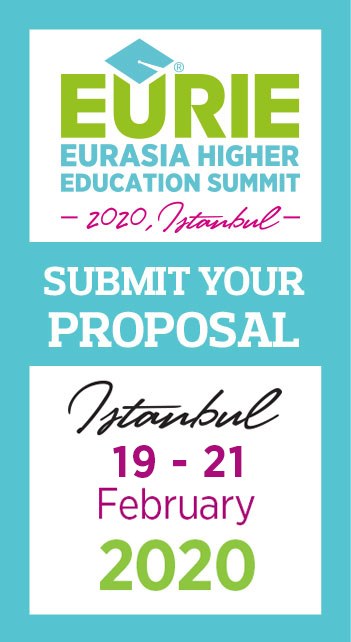 Join EURAS
Become a Member & Partner Now!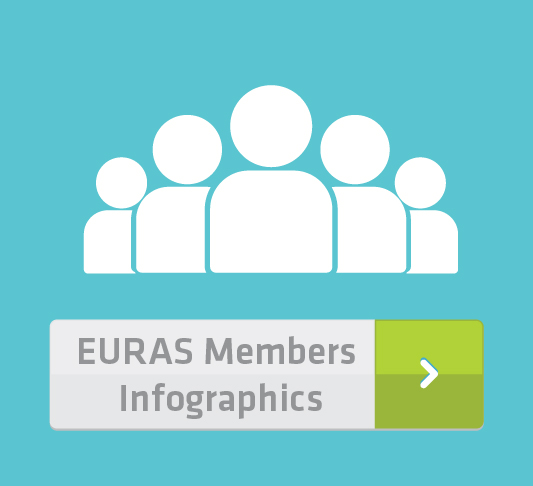 EURAS
Members Infographics