Have a look at Seminars at EURIE 2020!
Participate in one of the seminars that will take place at EURIE 2020 Summit to be held in Istanbul on 19-21 February 2020. EURIE 2020 Seminar topics:
Advocating for International Education
Good Governance in Higher Education
Quality and International Accreditations
International Research Collaboration
Hear sector leaders share their insights and analyses in international education. Listen to researchers talk about higher education policy and practice from global, regional and national perspectives. Register for EURIE 2020 Summit now!
Dr Uwe Brandenburg will be the Thursday plenary speaker of EURIE 2020
EURIE is honored to announce that Dr. Uwe Brandenburg will be at the 3rd largest international higher education summit, EURIE 2020 as Thursday Plenary Speaker. Dr. Brandenburg is currently the Managing Director of the Global Impact Institute in Prague and Associate Professor for Regional Cooperation and Impact of Higher Education at the University Rovira I Virgili in Tarragona, Spain. Do not miss the opportunity to hear his talk titled "Internationalization 3.0: Tech, Society and Impact" and register for EURIE 2020 Summit!
New Programs at Final International University
In the new academic year, Final International University will open new undergraduate programs such as Software Engineering and Sports Coaching Education, both which will be highly sought-after professions in TRNC, Turkey and abroad, in the years to come. The new programs, that will be opened based on this educational understanding and experience, are determined by considering the needs of new age. As with other programs in order to educate individuals who can make a difference in their sector after graduation, which is the core perception of Final International University, special attention is also given to practical training in the newly opened programs…read more
4th International Conference on Globalization, Entrepreneurship and Emerging Economies (ICGEEE) by Daffodil International University
4th International Conference on Globalization, Entrepreneurship and Emerging Economies (ICGEEE) will be held on 8-10 December, 2019 in association with The Centre for Innovative Leadership Navigation (CILN), UK. This conference seeks to shine a light on a wealth of issues that are fundamental to economic development and progress and effectiveness in societies across the globe… read more
"Sustainable Development and Employment Policies in Albania" Conference at Mediterranean University
Mediterranean University of Albania organized the International Conference on "Sustainable Development and Employment Policies in Albania" (From social assistance to employment). The conference was attended by the Prime Minister and the Minister of Finance and Economy. The conference continued in four other sessions, where the scientific papers were presented and referred to: Albanian Economy Priorities and employment policies, creation of labor market policies and institutions, elements of the labor market and their development, social and gender equality in Albanian labor market and Education and vocational education as proactive factors for employment growth policies and young people…read more
8th International Students' Graduation Ceremony Organized
International students who have received their education in Turkey, coming from all around the world with the program "Türkiye Scholarships" of the Presidency for Turks Abroad and Related Communities (YTB) graduated. It was emphasized that The Country's goal is to increase the number of international students to 200.000 in 2024…read more
Mr. Michael Murphy has taken office as EUA President
At the beginning of this month, EUA has announced that Mr. Michael Murphy from University College Cork has taken office as the Association's President. The EUA President serves a four-year term and presides over the EUA Board, which is responsible for the preparation and implementation of the Association's policy and the planning of its activities. As EURAS, we would like to congratulate and wishes success in his role in EHEA…read more
Recognizing refugee qualifications
A recent monitoring report regarding implementation of recognition of refugees' qualifications under the Lisbon Recognition Convention brings good news. The report was presented at a meeting of the Convention Committee in Paris on 28 June. The Lisbon Recognition Convention sets the standards for the recognition of qualifications in the European region. A survey in 2016 on the monitoring of the convention concluded that only six countries provided evidence of regulations. In 2019, the new survey concludes that 22 out of the 54 countries that have ratified the convention can document national level procedures for the recognition of undocumented qualifications held by refugees. Increased interest in and commitment to recognizing refugees' qualifications have led to action. International agreements are starting to reflect this, even if progress is uneven across Europe. Further action, such as adoption of national regulations or the introduction of new recognition tools and methodologies combined with capacity building in higher education institutions and recognition offices, will be essential in the coming years…read more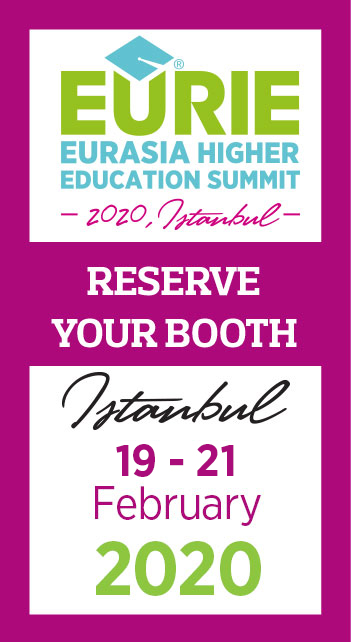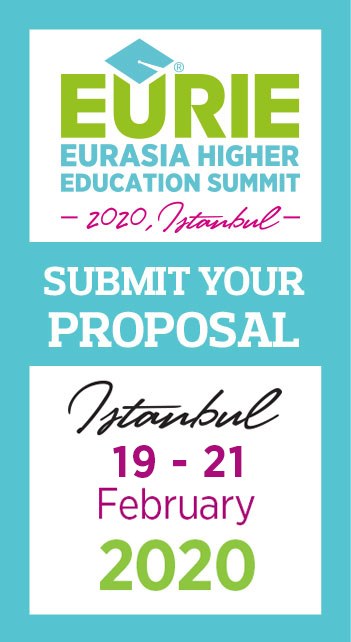 Join EURAS
Become a Member & Partner Now!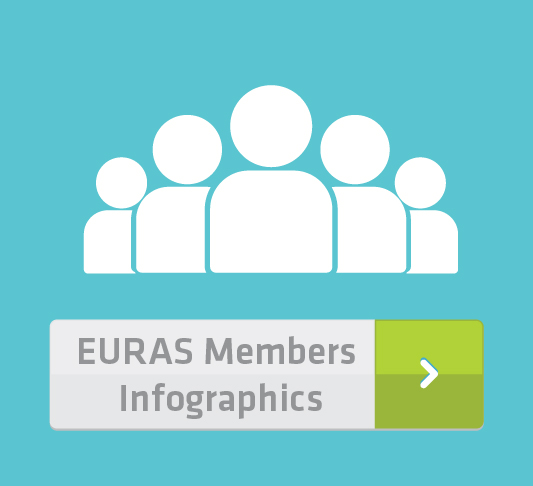 EURAS
Members Infographics