Secure your spot at EURIE 2020 Summit!
Exhibitor reservations of EURIE 2020 Summit Expo Hall with the early-bird offers are currently waiting for you to benefit and complete your registration as soon as possible. With an increasing demand every year EURIE Summit is inviting to you to secure your spot at the third largest international education event in the world at the earliest convenience...read more
Dr Uwe Brandenburg will be the Thursday plenary speaker of EURIE 2020
EURIE is honored to announce that Dr. Uwe Brandenburg will be at the 3rd largest international higher education summit, EURIE 2020 as Thursday Plenary Speaker. Dr. Brandenburg is currently the Managing Director of the Global Impact Institute in Prague and Associate Professor for Regional Cooperation and Impact of Higher Education at the University Rovira I Virgili in Tarragona, Spain. Do not miss the opportunity to hear his talk titled "Internationalization 3.0: Tech, Society and Impact" and register for EURIE 2020 Summit!
Call for Proposals for EURIE 2020 Summit
EURIE 2020 - Eurasia Higher Education Summit to be held in Istanbul on 19-21 February 2020 is waiting for your proposals for panel, seminar and individual presentation sections. EURIE conference program is designed to address current issues in internationalization of higher education and to cover key topics in higher education management. Share your best practices, vision and insights through panels, seminars, workshops, and roundtable sessions at EURIE Summit & Expo. EURIE 2020 Conference program themes are available for you on EURIE website and for further information kindly contact EURIE Team on [email protected] and [email protected]
The first International Conference on Hazards and Engineering
The International Balkan University (IBU) is pleased to invite you to submit an abstract for the first International Conference on Hazards and Engineering taking place 08-11 June 2020. The conference will be a unique forum where natural and man-made hazards will be considered from a scientific point of view and engineering solutions for reducing the risks related to these hazards will be examined. As "all in one conference", special attention will be paid to climate change and pollution of the human environment as well…read more
University of Tehran at QS World University Rankings
University of Tehran has been recognized as one of the world's top university by QS World University Rankings 2020 with the rank of 601-650. University of Tehran received No. 335 ranking in the "citations per faculty", No. 405 ranking in the "employer reputation", and No. 449 ranking in the "academic reputation" metrics…read more
Sapienza University of Rome's Rector has been elected as the President of the CIVIS - European Civic University Alliance
Sapienza University of Rome's Rector Prof. Eugenio Gaudio has been elected as the President of the CIVIS - European Civic University Alliance. The new European university, which brings together ca. 384,000 students and 55,000 academic and technical-administrative staff, was recently selected for European funding. Rector Gaudio's term will begin in October 2019 with the first operative meeting at Sapienza to kick off the implementation phase. The Rectors from eight European universities involved in the CIVIS Alliance will participate in the meeting. The Civis Alliance is one of 11 European university networks - in which Italian universities are members - that have been funded by the EU Commission following the Erasmus+ "European Universities" Call…read more
Erasmus Mundus catalogue is expanding by degrees
Erasmus+ has selected 44 new Erasmus Mundus joint master degree programs that will offer scholarships to students from across the world, starting in 2020. These newly-selected programs will be added to the catalogue of Erasmus Mundus Joint Master Degrees later during the summer 2019. So in October around some 120 programs will be opening up to scholarship applications by students who want to start a master program in September 2020. Erasmus+ has invested over €166 million in these 44 programs, most of which money goes to pay for 3422 scholarships for students from all over the world to attend these two-year master programs. The students will start in four annual intakes, the first in 2020…read more
Sofja Kovalevskaja Award from the Alexander von Humboldt Foundation
Sofja Kovalevskaja Award from the Alexander von Humboldt Foundation is one of the most valuable research awards in Germany. Submit an application if you are a successful top-rank junior researcher from abroad, only completed your doctorate with distinction in the last six years, and have published work in prestigious international journals or publishing houses. The Sofja Kovalevskaja Award allows you to spend five years building up a working group and working on a high-profile, innovative research project of your own choice at a research institution of your own choice in Germany. Scientists and scholars from all disciplines may apply online until 31 July 2019 to the Alexander von Humboldt Foundation. The Humboldt Foundation plans to grant up to six Sofja Kovalevskaja Awards annually. The award is valued at up to €1.65 million…read more
THE Young University Rankings 2019: Golden Age results out
This year's Golden Age table – so named to reflect what THE describes as the Golden Age in global higher education, characterized by rapid university expansion and increasing investment in research – features 271 universities, up from 200 last year. Japan is once again the most-represented nation with 46 universities, up from 28 last year. The Golden Age ranking uses the same methodology as the THE World University Rankings…read more
TUBITAK-MSRT Call for Proposals 2019
The purpose of a partnership between TUBITAK-The Scientific and Technological Research Council of Turkey and MSRT-Ministry of Science Research and Technology of Iran is to support projects for which there is genuine Turkish-Iranian collaboration. Under this call, only the research projects, focusing on producing new knowledge; making new scientific interpretations or solving technological problems based on scientific principles will be funded. The projects will be implemented through the exchange of researcher and knowledge. Turkish and Iranian partners shall form a project consortium and prepare a joint scientific project…read more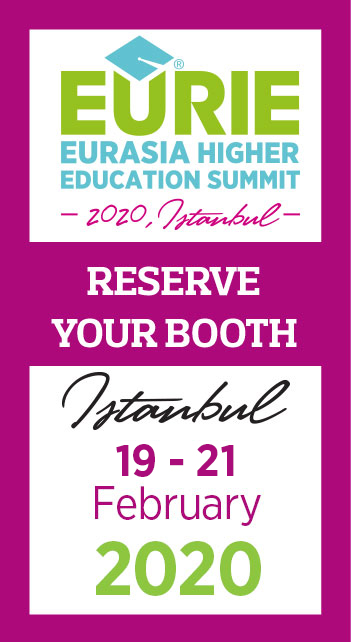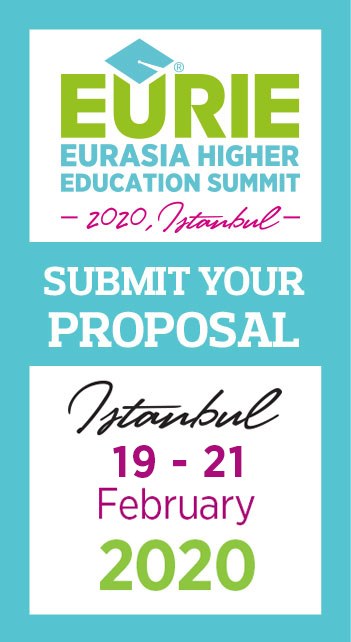 Join EURAS
Become a Member & Partner Now!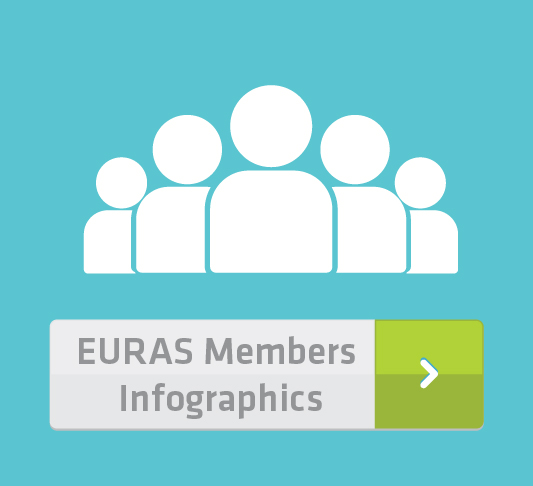 EURAS
Members Infographics