EURAS & EURIE Team at NAFSA 2019
NAFSA 2019 has been held successfully in Washington, DC, USA on 28-31 May, 2019 where EURAS & EURIE were greatly represented throughout the event. During the event, new collaborations, joint projects and other co-operative activities were carried out in terms of future EURAS projects and EURIE 2020 participation. As EURAS, we would like to thank NAFSA Organizers, Participants, Collaborators and EURAS & EURIE Network and wish success to international education professionals and institutions who will be receiving free complimentary passes for EURIE 2020 – Eurasia Higher Education Summit in Istanbul, on 19-21 February, 2020. Keep following us for the results
EURAS Membership for your institution – Become a member now!
EURAS is - the largest and strongest higher education association of the region-, an affiliate member of ENQA, focuses on improving the international collaborations and cooperative activities via unique networking and sharing the latest trends on innovation, globalization and quality assurance. We are currently presenting a wide range of services, projects and other types of privileges and priorities. Becoming a member of EURAS will result in various benefits such as the ones listed below:
• Publish your research through EURAS Academic Journals
• Enhance skills and know-how via EURAS Academy Professional Training programs
• Broaden your knowledge via EURAS Academic Conferences (Thematic Conferences, Seminars and Meetings)
• Reach out the major market players of Eurasian region
• Networking Opportunities at EURIE and special advantage for members & partners
• Promote your Institution among EURAS Network and Members
Become a member now and be a part of EURAS Network!
Gulf Medical University in Technological Innovation-Leadership at THE Asia Summit 2019
Gulf Medical University (GMU) – Ajman, the leading medical university in the Middle East region was shortlisted in two award categories at the Times Higher Education Asia Summit 2019, competing with 80 top universities from 21 countries in Asia. GMU was shortlisted in the 'Technological Innovation of the Year' and 'Leadership and Management Team of the Year' categories…read more
CIVIS – a European civic University
With the publication of the Erasmus+ call for projects for the year 2019, the European Commission has initiated the launch of a new initiative to support the creation and development of 20 alliances of European universities by 2024. Through this initiative, the Commission has the ambition to bring Europeans closer together and to improve the international competitiveness of our higher education institutions. Aix Marseille Université (France), National and Kapodistrian University of Athens (Greece), University of Bucharest (Romania), Université Libre de Bruxelles (Belgium), Universidad Autonoma de Madrid (Spain), Sapienza Università di Roma (Italia), Stockholms Universitet (Sweden), Eberhard Karls Universität Tübingen (Germany) join forces to build a European Academic Alliance called "CIVIS". Our member, Rome Sapienza is a member of this alliance that was created under the statute of a European University meeting the criteria of the Erasmus + call of the European Commission, will bring together some 384,000 students and 55,000 staff members…read more
International Congress on Social Sciences at International Balkan University
International Congress on Social Sciences (INCSOS-Skopje) will be held on 27-30 June at International Balkan University in cooperation with Trakya University and Turkish Studies Electronic Journal. The Congress aims at bringing the researchers and scholars from all of the sub-fields of Social Sciences together to share recent theoretical and applied studies…read more
ECTS Conference Prague
ECTS Conference Prague which is going to take place on 4 June 2019 in Grandium Prague, Politických vězňů 913/12, 110 00 Nové Město, Czech Republic. The conference will focus on improving the way how ECTS is used in the 48 countries of the European Higher Education Area. Higher education institutions can learn and exchange on related topics: the definition of learning outcomes and workload, using ECTS to improve programme design (e.g. embedding mobility windows in the programme structure), fostering the mobility of students by making available an up-to-date course catalogue, concluding learning agreements etc. ECTS can also be used for continuous learning and can enhance provisions for the recognition of prior learning and experience…read more
Global recognition convention set for adoption this year
The first Global Convention on the Recognition of Higher Education Qualifications will be adopted at the 40th Session of the General Conference of UNESCO in November 2019. After the convention text has been adopted during the UNESCO General Conference in November, the process of ratification by member states can begin. The global convention will enter into force when 20 states have ratified it. The new global recognition convention will take major steps towards improving the situation. It will establish the right to have foreign qualifications assessed in a fair, non-discriminatory and transparent manner by national competent authorities …read more
H2020 Call on European Network of Artificial Intelligence Excellence Centers
A match-making brokerage day takes place on 28 May 2019 in Brussels for the call on European Network of Artificial Intelligence (AI) Excellence Centers. Besides the presentation from the European Commission on information needed to participate in the call for proposals, the event offers a networking opportunity for representatives of Excellence Centers. This call expects to mobilize the best research teams and the most prominent experts in the field. The call for proposal "ICT-48-2020: Towards a vibrant European network of AI excellence centers" is planned to open in July with a deadline of November 13, 2019…read more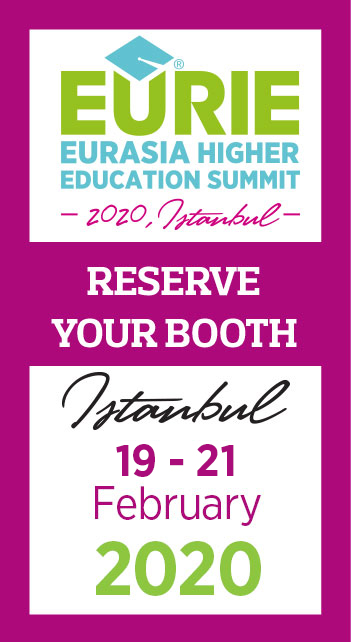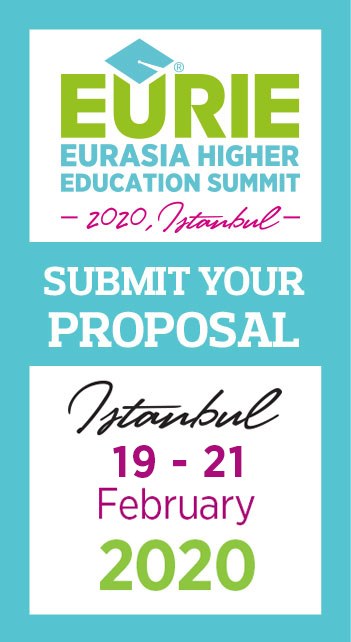 Join EURAS
Become a Member & Partner Now!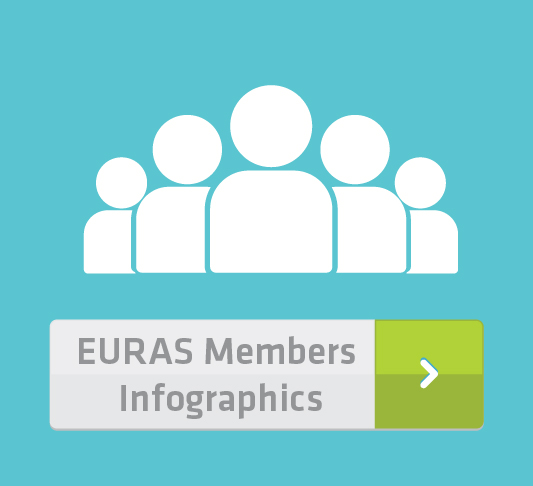 EURAS
Members Infographics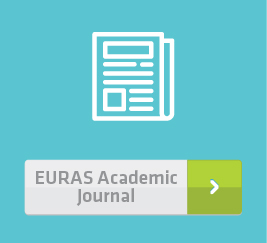 EURAS Academic Journal The Academic Publication Service For EURAS Members & Partners