EURIE 2020 – Eurasia Higher Education Summit in Istanbul on 19-21 February, 2020
EURIE Summit, the 3rd largest higher education event in the whole world, will be held in Istanbul at Lutfi Kirdar Congress center on 19-21 February, 2020 in order to continuously repeat its success and is strictly aimed on having a greater content where you can take a look at Prospectus of EURIE 2020 Summit EURIE website. In the meantime don't forget to benefit from the early-bird registrations for EURIE 2020!
#EURIE2020 Summit: Uniting for international education
As published on official EURIE Summit website the main theme of EURIE 2020 - Eurasia Higher Education Summit has been selected as Uniting for International Education where the subthemes come out as Global Learning Initiatives; Trends in International Student Flows; Leadership in Internationalization; Regional Dynamics in Higher Education; Digitalization and Innovation in Higher Education…read more
The Contemporary Iranian Studies by University of Tehran
The Contemporary Iranian Studies Conference will held by the Faculty of World Studies of the University of Tehran in November 10-11, 2019. The conference theme is Iranian Studies in contemporary era and aims to investigate new approaches and methods to this field of study. However, panel proposals and abstracts related to all major fields of Iranian studies in four general categories of politics, sociology, culture and economics are welcomed. The themes include but are not limited to contemporary history, sociology, political science, religions and theology, art, international relations, new media and communication studies, and Diaspora studies. Interdisciplinary approaches and comparative studies are also very welcomed… read more
The Nobel Prize laureate will lead the Azerbaijan State University of Economics Research Center
Prof. Eric Maskin, Nobel Laureate in Economics, Professor of Harvard University, having being in Baku at the invitation of the World Customs Organization, paid a visit to Azerbaijan State University of Economics. During the meeting, discussions were held on joint cooperation. An agreement was reached to establish a scientific research center under the leadership of Prof. Eric Maskin… read more
DBA in Management Program by ABMTC in Switzerland
The Doctor of Business Administration (DBA) in Management program is designed for experienced professionals who want to gain deeper business knowledge and serve as global change agents in a corporate environment. The 24-month DBA in Management is a 60 credit hours program comprising of 15 courses and one dissertation of 15 credit hours. It establishes emphasis on advanced decision-making and leadership skills, and an in-depth knowledge of both, theory and applied research…read more
Kenya announces plans to reach 30,000 international students
The Kenya National Qualifications Authority is developing a policy to help the country to attract international students from across Africa and turn it into a regional higher education hub – a position currently held by South Africa which admits thousands of international students each year…read more
2019 U-Multirank rankings
U-Multirank published its sixth annual and largest-ever edition of world ranking of universities scoring more than 1700 universities from 96 countries. Co-funded by the Erasmus+ Program, U-Multirank compares higher education institutions' performance in areas that matter most to students. An interactive map showing the universities with top overall performance is a new feature U-Multirank has added in this year's edition. With more universities than ever before, U-Multirank shines a spotlight on its richness of data and highlights world-class university performance across: teaching and learning, research, knowledge transfer, international orientation and regional engagement. The new results showcase the diversity in higher education excellence…read more
'Open border' Universities
'Open border' universities perform better than universities with low international exchange in the areas of knowledge transfer, research impact and education. They are more successful in engaging and transferring knowledge to industry (39% higher share of publications together with industrial partners), in establishing spinoff companies (80% higher) and in patenting their ideas (2.5 times more), and their research shows higher outreach (36% higher number of top cited publications). Additionally, students of open border universities are more satisfied with their overall learning experience…read more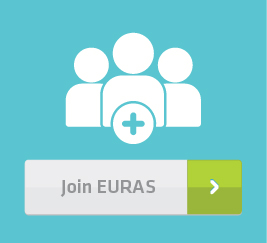 JOIN EURAS – Become a Member & Partner Now!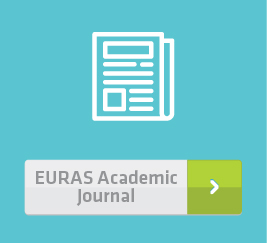 EURAS Academic Journal The Academic Publication Service For EURAS Members & Partners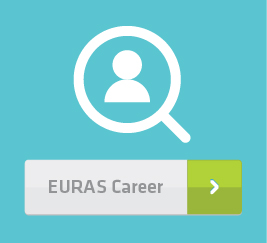 EURAS Career – The Brand New Service by EURAS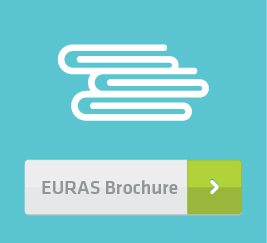 EURAS Brochure - Have a look at EURAS Brochure