Call for papers for EURAS Academic Journal
EURAS Academic Journal is an open-access, peer-reviewed international journal published by Eurasian Universities Union. EURAS Academic Journal has a multidisciplinary basis in which every issue has a different subject matter EURAS Academic Journal is welcoming manuscript submissions on ''Engineering: Research Innovation and Technology '' and ''Education, Culture and Society '' themes. Authors will need to indicate their intention by submitting a full manuscript, as a PDF file, by e-mail to [email protected] All about EURAS Academic Journal and submission guidelines are available on our website.
EURAS & EURIE Team will attend in NAFSA 2019
EURAS & EURIE Team will take place at the major international education event, NAFSA Conference & Expo in the USA on 28-31 May, 2019. If you are attending in NAFSA 2019, it will be our pleasure to meet you at Study in Eurasia-EURAS Booth #1616 and explore collaboration possibilities with EURAS as well as EURIE – Eurasia Higher Education Summit. Kindly let us know about your available date and timeslot for an appointment on. [email protected]
#EURIE2020 Summit: Uniting for international education
As published on official EURIE Summit website the main theme of EURIE 2020 - Eurasia Higher Education Summit has been selected as Uniting for International Education where the subthemes come out as Global Learning Initiatives; Trends in International Student Flows; Leadership in Internationalization; Regional Dynamics in Higher Education; Digitalization and Innovation in Higher Education…read more
ARES-2019 ranking: Penza State University meets European standards for teaching and research
PenzaStateUniversity complies with European standards for teaching and research. The evaluation criteria are European standards of higher education, which were widely discussed at forums and conferences and were approved by the BFUG Bologna Process Coordination Group. Much attention in the ranking is paid to scientific and educational infrastructure for improving education quality, the level of research and international activities of universities…read more
Sapienza University of Rome Inaugurates Italo-Chinese Institute in China
The institute, founded by Sapienza University of Rome and the Wuhan Zhongnan University of Economics and Law, was inaugurated by the university delegation led by Rector Eugenio Gaudio. Starting in September, the institute will host the first Masters Program in European Studies on Private Comparative Law…read more
Excellent results for UniTs in the new world ranking RUR 2019 –University of Trieste
The University of Trieste obtained excellent positions in the RUR- Round World University Ranking 2019. The University Ranking "RUR - Round World University Ranking 2019" which examines 761 universities worldwide. For the evaluation it uses the well-known data collection system Clarivate Analytics, a U.S. platform specializing in the collection and evaluation of data from scientific journals, impact factor indexes of publications, patents and intellectual property, scientific research, academic quality standards …read more
Erasmus+ Virtual Exchange Webinar: Include Virtual Exchange in your courses
The webinar plans to present the Erasmus+ Virtual Exchange project and its current and future opportunities to professors and lecturers from European and South Mediterranean universities, focusing on how the project activities can be embedded in university courses. Examples of the different ways professors can use Virtual Exchange to innovate their courses will be presented, together with all the details in terms of time commitment, role of professors and students, etc. The presentation will be followed by a discussion with participants and a Q&A session. The webinar will be held today on May 6, 2019 at 15:00 PM. register now
Supporting the future of Syria and the region
The European Union and the United Nations co-chaired the third Brussels Conference on supporting the future of Syria and the region, on 12-14 March, 2019. 57 countries and more than 20 international organizations and UN agencies came together to participate in an international conference on supporting the future of Syria and the region. The 'days of dialogue' brought together more than 1000 participants discussed key themes affecting the Syrian people and the international response to the crisis. The conference has two main purposes. It aims, first of all, to support the UN-led political process. Winning the peace will require a political, Syrian-owned process led by the United Nations in Geneva. The second objective is to mobilize international financial support for the Syrians, for humanitarian aid both inside the country and in the neighboring countries…read more
Five tech trends transforming higher education
The need for digital transformation across higher education is a well-trodden argument: we live in an increasingly digital world; students (and academics and professional services staff) are likely to be digital natives who do their shopping online, send their mums mother's day cards via their phones and meet their dates via an app. So they expect their education, research and day to day work life to be digital just the same. Not to mention that technology can reduce the cost of services and improve performance…read more
EURAS Supports Going Global 2019 Conference
EURAS supports Going Global 2019 Conference organized by British Council. British Council's annual conference for leaders of international education, Going Global 2019 will be held in Berlin will explore the theme – "Knowledge diplomacy and the digital world: does international tertiary education have a role?". Network at the world's largest open conference for leaders of international education - explore collaborative solutions with more than 1,200 leaders from 80 countries at Going Global in Germany. Register for Going Global 2019 Conference from here.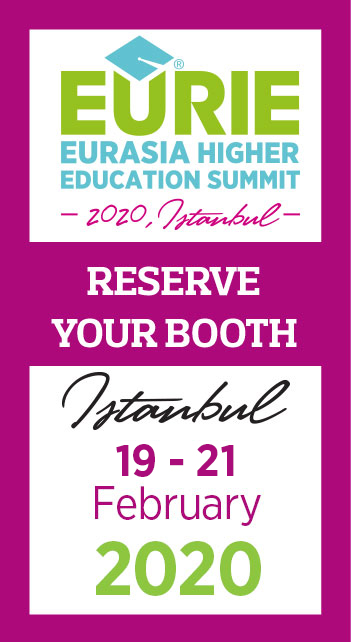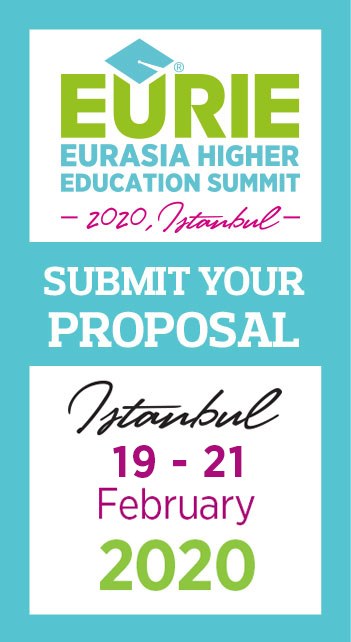 Join EURAS
Become a Member & Partner Now!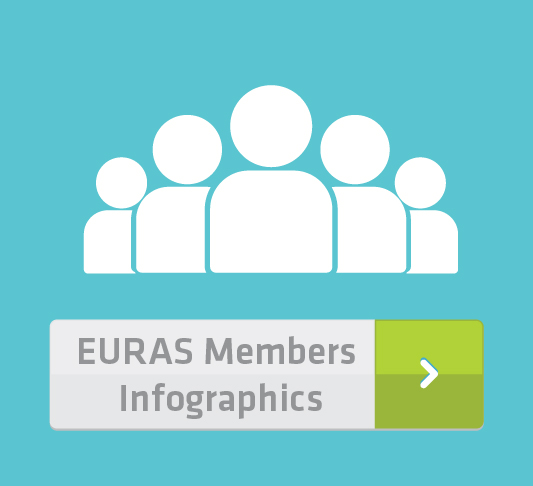 EURAS
Members Infographics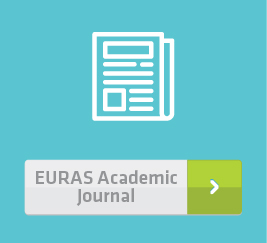 EURAS Academic Journal The Academic Publication Service For EURAS Members & Partners