EURAS Membership for your institution – Become a member now!
EURAS is - the largest and strongest higher education association of the region-, an affiliate member of ENQA, focuses on improving the international collaborations and cooperative activities via unique networking and sharing the latest trends on innovation, globalization and quality assurance. We are currently presenting a wide range of services, projects and other types of privileges and priorities. Becoming a member of EURAS will result in various benefits such as the ones listed below:
• Publish your research through EURAS Academic Journals
• Enhance skills and know-how via EURAS Academy Professional Training programs
• Broaden your knowledge via EURAS Academic Conferences (Thematic Conferences, Seminars and Meetings)
• Reach out the major market players of Eurasian region
• Networking Opportunities at EURIE and special advantage for members & partners
• Promote your Institution among EURAS Network and Members
Become a member now and be a part of EURAS Network!
EURAS & EURIE Team will attend in NAFSA 2019
EURAS & EURIE Team will take place at the major international education event, NAFSA Conference & Expo in the USA on 28-31 May, 2019. If you are attending in NAFSA 2019, it will be our pleasure to meet you at Study in Eurasia-EURAS Booth #1616 and explore collaboration possibilities with EURAS as well as EURIE – Eurasia Higher Education Summit. Kindly let us know about your available date and timeslot for an appointment on. [email protected]
Call for Applications: Summer School, Licata (Sicily)
Our partner, UNIMED - Mediterranean Universities Union, in collaboration with Fondation Maison des Sciences de l'Homme, is organizing a one-week summer school on "Mediterranean Identity: talks around a common destiny". It will take place in Licata (Sicily) between 30 September and 4 October 2019.
This Summer School will be organized along the "Nnumari" event, organized by the Sicilian Chef Pino Cuttaia. The summer school is dedicated to students (Master 2 degree) and young researchers (from PhD to 2 years postdoctoral) from the UNIMED associated universities enrolled in social sciences and humanities faculties, such as, anthropology, communication, economy, history, journalism, political sciences, as well as agriculture and marketing. Candidates can apply by 14 June, 2019.…read more
International Conference On Management Research (Icmr) organized by Superior University
Superior University will host International Conference on Management Research to be held from 30 Nov.-1 December 2019. Open to all researchers, practitioners and Ph.D. candidates with an interest in emerging markets. Paper may be written in the form of article ranging from 10 to 15 pages. Organizing committee welcomes researchers at various levels and from all the disciplines within the social sciences…read more
Healthcare Quality & Risk Management Conference & Workshop by Gulf Medical University
Gulf Medical University & Thumbay University Hospital in Association with College of Healthcare Management and Economics & The University of Arizona will be organizing the Healthcare Quality & Risk Management Conference & Workshop on 20th June 2019…read more
EXCO 2019-1st International Cooperation Expo in Italy
EXCO 2019 involves different actors from national and international sectors. The three-day event will bring together in Rome (at Fiera di Roma) governmental and private agencies linked to the promotion of development, as well as financial institutions representing the donors and eventually civil society representatives and the private sector. Our partner, UNIMED will both patronize and be present on the second day of the event. UNIMED President, Prof. Francisco Matte Bon, will be one of the main speakers in the panel "Strengthening Research, Education, and bridging institutions to accelerate innovation into business", in Sala Aurelia – Hall 10 at 16:15…read more
Reuters Top 100: Europe's Most Innovative Universities 2019
All 100 of the institutions included in Reuters Top 100 produce original research, create useful technology and stimulate the global economy, but for the fourth consecutive year, KU Leuven tops the list. To compile its ranking of Europe's most innovative universities, Clarivate Analytics identified more than 600 global organizations that publish the most academic research. Then they evaluated each candidate on 10 different metrics, focusing in particular on patent filings and research paper citations, and ranked universities within the region based on their performance. German universities account for more entrants than any other country, with 23 institutions in the top 100, the same as last year; the United Kingdom has 21 schools, also no change; France is third with 18 universities, followed by the Netherlands with nine, Belgium with seven, Spain and Switzerland each with five, Italy with four, Denmark with three, Norway with two, and Austria, Ireland and Poland with one…read more
Gamify Your Teaching
More European schools are creating opportunities for students to develop their entrepreneurship competence. The project Gamify Your Teaching aims to support educators' lessons in two ways: first, by producing an innovative digital game, and second, by creating and testing didactic materials for teaching entrepreneurship with the use of gamification…read more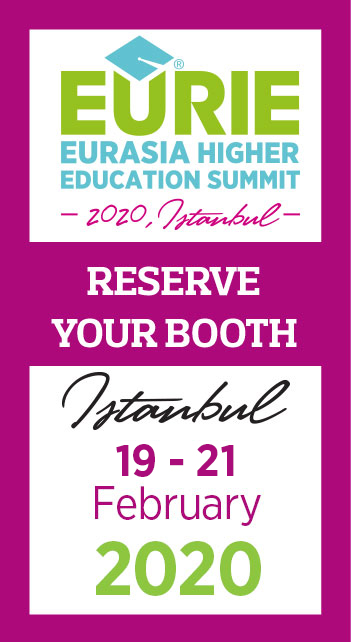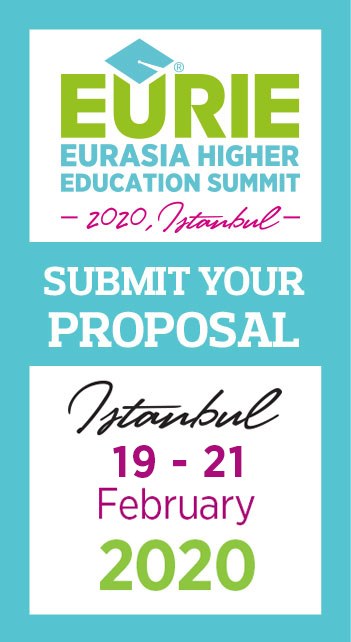 Join EURAS
Become a Member & Partner Now!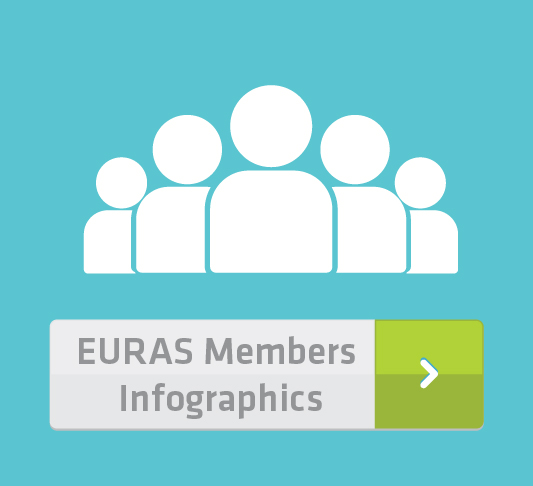 EURAS
Members Infographics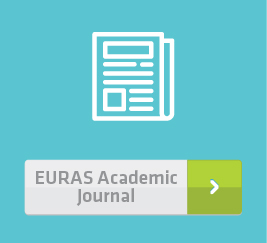 EURAS Academic Journal The Academic Publication Service For EURAS Members & Partners