EURAS will support The 10th International Symposium on Image Processing, Wavelet and Applications (IWW2019)
The 10th International Symposium on Image Processing, Wavelet and Applications (IWW2019) will be held in Kocaeli, Turkey on 18-21 September, 2019. IWW2019 will be organized by Kocaeli University with the collaboration of Istanbul Aydın University-a member of EURAS and Sharda University. The symposium will be supported by EURAS-Eurasian Universities Union. The participants will discuss major issues of importance of integrated image processing, wavelet implementation, and other science and engineering applications, analysis, and modeling issues. These scientific meetings are intended to provide opportunity for the interaction of scientists, engineers, planners and decision makers from different nations worldwide. You can find more information about the event on the symposium page.
EURAS Members Infographic - Ukraine
The infographics that are covering informative data about the countries of EURAS members continues to be posted on EURAS social media channels and to be published on EURAS website. Keep an eye on the latest infographic of Ukraine and our member institutions from Ukraine here
EURAS & EURIE Team at NAFSA 2019
EURAS & EURIE Team will take place at the major international education event, NAFSA Conference & Expo in Washington, DC next week. If you are attending in NAFSA 2019, it will be our pleasure to meet you at Study in Eurasia-EURAS Booth #1616 and explore collaboration possibilities with EURAS as well as EURIE – Eurasia Higher Education Summit. Kindly let us know about your available date and timeslot for an appointment on. [email protected]
Al- Qadisiyah University held 2nd Scientific International Conference
Under the patronage of the Ministry of Higher Education and Scientific Research and the supervision of Al- Qadisiyah University, the College of Science held its second scientific conference on Towards the investment of scientific research in the service of the community. This conference has been the largest one in the history of the University. More than 1028 researchers submitted 428 papers in various disciplines from 24 different counties…read more
International Summer School in Istanbul
We would like to inform you about our member, IAU-Istanbul Aydin University's summer school-Delightful Istanbul 2019 program details. This year, IAU offers 8 courses that will take place on 21 July-2 August, 2019. Students will be able to choose one course from a list of eight courses offering great knowledge and training in most exciting subjects. All courses contain lots of practical training and field trips. For more information and application kindly visit their website.
Call for Applications - Superior University International Research Faculty Program
Superior University Lahore is pleased to announce opening of Ph.D. and Post Doctorate positions for foreign faculty members. The announced positions are for academic faculty members, who are either currently pursuing graduate/postdoctoral degree, or plan to study Ph.D./Post Doctorate, do research and teach at Superior University for a minimum period of 1 year. Faculty members, who are on sabbatical leave, are highly encouraged to apply and will be preferred. Deadline for application is: May 25th, 2019.
Higher Education Council in Turkey lifts limit on international students
The Council of Higher Education or YÖK has announced that the cap on the proportion of international students permitted to study at Turkish universities has been lifted. Until now, the intake of international students at any university could not exceed 50% of admissions for that year. The quota will continue to apply to the fields of medicine and dentistry but has been dropped for all other fields. Universities with sufficient resources, a large number of students and which meet the specified education standards will be free to take in as many international students as they wish but in separate classes…read more
H2020 Call on European Network of Artificial Intelligence Excellence Centers
A matchmaking brokerage day takes place on 28 May 2019 in Brussels for the call on European Network of Artificial Intelligence (AI) Excellence Centers. Besides the presentation from the European Commission on information needed to participate in the call for proposals, the event offers a networking opportunity for representatives of Excellence Centers. This call expects to mobilize the best research teams and the most prominent experts in the field. The call for proposal "ICT-48-2020: Towards a vibrant European network of AI excellence centers" is planned to open in July with a deadline of November 13, 2019…read more
Is China's Belt and Road Initiative boosting academic collaboration?
China's Belt and Road project, which is aimed at strengthening its ties with the rest of Asia and beyond, may be primarily about transport and infrastructure. However, it arguably is also the catalyst for a ramping-up of higher education links between China, its nearest neighbors and nations even further afield. According to data on the amount of academic publications indexed in Elsevier's Scopus database that feature co-authors from different countries, some of the biggest growth in collaborative research involving China is in other parts of Asia, eastern Europe and north Africa. One of the most prominent is the University Alliance of the Silk Road (UASR), established in 2015 and now claiming to involve 150 universities across 38 countries, mainly those along the immediate Belt and Road route but also institutions from as far away as the US…read more
EC appoints Mauro Ferrari as next President of the European Research Council
The European Commission has appointed Prof. Mauro Ferrari as the next President of the European Research Council (ERC), responsible for funding investigator-driven frontier scientific research in Europe. Prof. Ferrari will take up his new role as of 1 January 2020, when the mandate of current President Prof. Jean-Pierre Bourguignon ends. The new President joins the ERC at an important moment for its development. For the next long-term EU budget, the Commission has proposed Horizon Europe, the most ambitious EU research and innovation program ever…read more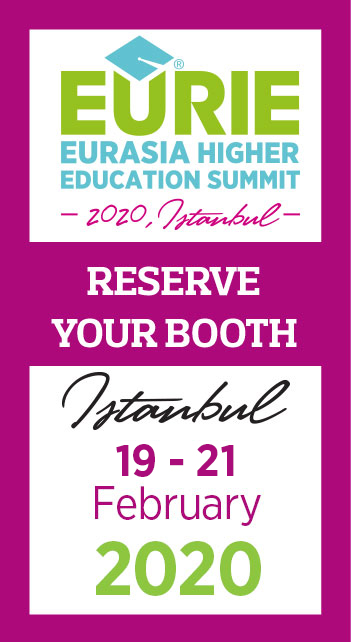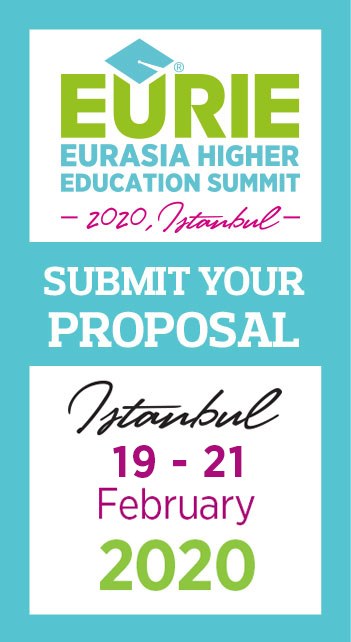 Join EURAS
Become a Member & Partner Now!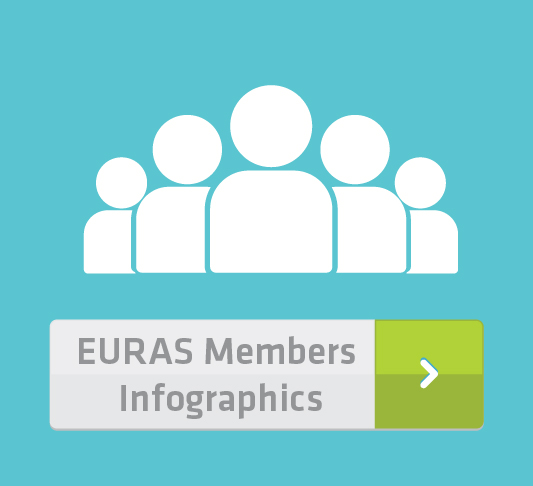 EURAS
Members Infographics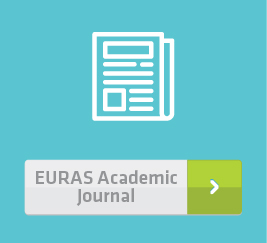 EURAS Academic Journal The Academic Publication Service For EURAS Members & Partners