Rectors Conference in Pakistan
Superior International Week 2018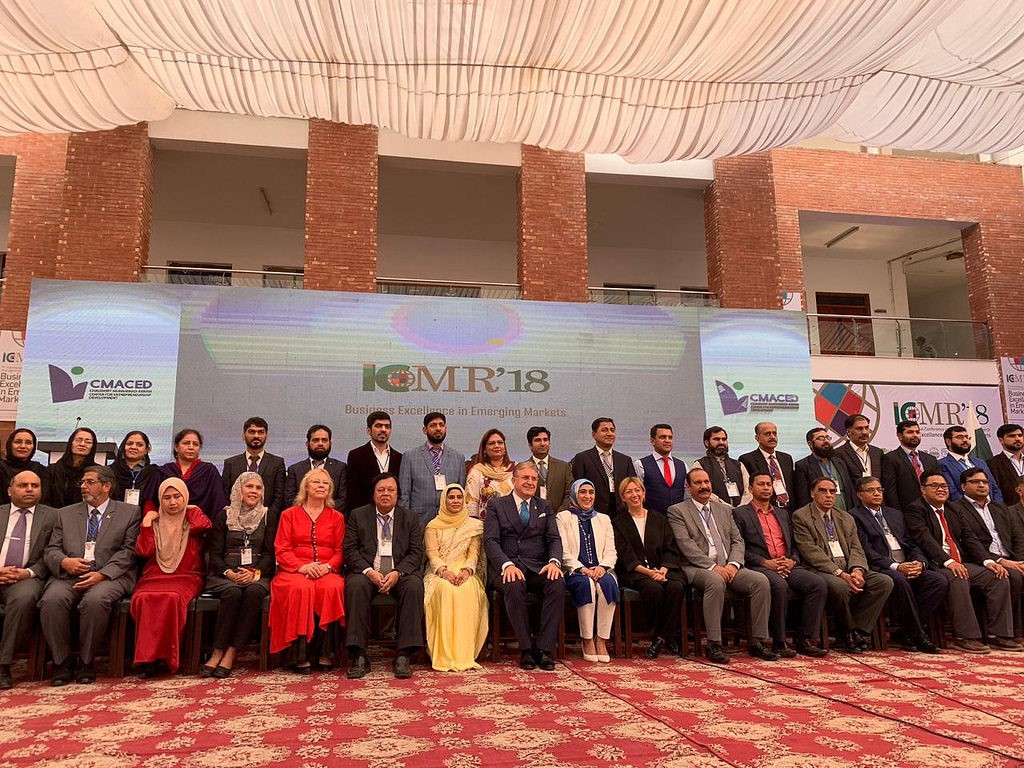 Superior International Week 2018 brought global experiences to the students at home, it comprises of a series of events, ensuring participation from all academic circles; from in-house students and faculty to educationists and academicians from across Pakistan and abroad. After International Education Fair, the week continued with Rectors' Conference where our President, Dr. Mustafa AYDIN attended as Keynote Speaker and roped in rectors from across national and international universities pressing on the burning issue of uplifting higher education in Pakistan.
---
ICMR18 9th International Conference on Management Research 'Business Excellence Emerging Markets organized Superior University and supported by EURAS

ICMR is a regular feature of ANCRD that is being conducted since 2010 with the help of faculty of management sciences and research degree programs. ICMR aimed to encourage the delegates from different fields of life and help them gain an understanding of the factors that trigger growth in emerging markets. This thought provoking conference invited papers to help academicians and corporate managers to increase their understanding of the role of Emerging Markets in global economy. EURAS was glad to support and be apart of this conference which united a number of prominent and professional researcher and academicians.
---
EURAS Academy in Pakistan
28 November 2018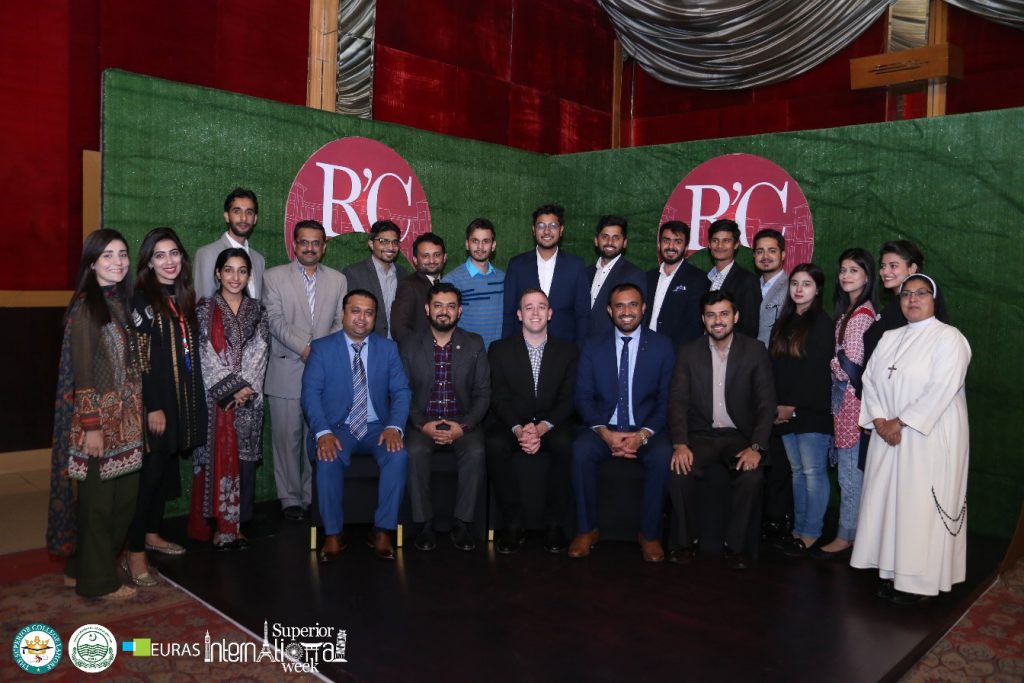 EURAS Academy offered the professional training program for the first time in Pakistan. EURAS Academy mainly covers training session that helps the participants to follow up innovative approaches, benefit the real experiences whereof they possibly be able to make progress in accordance with the newest trends and methods. This year it took place in Pakistan on 28 November 2018 hosted by Superior University, a member of EURAS.
Beside EURAS Representatives, Principals, Deans and HODs from different Universities from across Pakistan were also invited to be a part of the training. The event started with an introduction by the Director of Breeo International – Hussain Haider, followed by the representative from EURAS Academy- Irem Arman – Advisor to the President of EURAS and Director Operations, Eurasia International Higher Education Commission, who introduced EURAS Academy and talked about the opportunities made available through this platform to universities and educationists in the Eurasian region.
---
EURAS Supports International Academia Partnership Platform organized by AUT, Iran
5- 7 October, 2018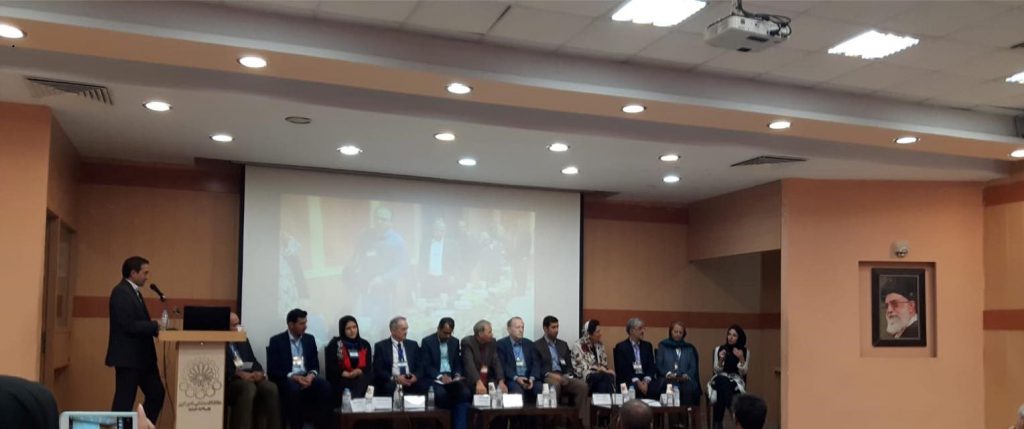 The International Academia Partnership Platform has been organized by Amirkabir University of Technology (AUT) which took place on 5 – 7 October 2018 in Tehran, Iran. EURAS was delighted to support this event as a partner and glad to participation in the event. This workshop created a platform for its participants to meet with top national and international researchers from well-known universities and institutions.
---
An "Honorary Doctorate" From "Odessa National Polytechnic University" presented to EURAS President, Dr. Mustafa AYDIN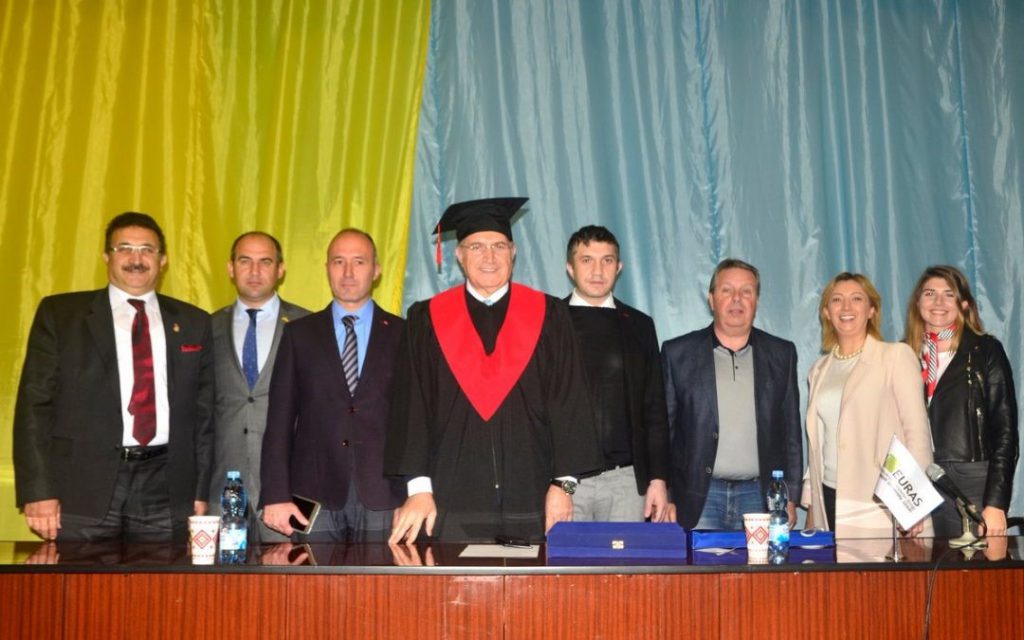 Odessa National Polytechnic University was founded in 1918 in Odessa, which is Ukraine's third largest city, gave an "honorary doctorate" to Dr. Mustafa Aydın, President of EURAS- Eurasian Universities Union for his contributions to the science world through the works he performed as being the founding president of Eurasian Universities Union and his education and research studies. Being one of the leading universities in Ukraine with its Nobel Prize winning academicians, Odessa National Polytechnic University specially serves an important function in the development of education and science. Speaking at the ceremony held in Odessa National Polytechnic University, Dr. Mustafa Aydın leaned on and stated some important topics that were related to mobilization in higher education.
---
XXXIV Ostiv Congress Supported by EURAS
28 July – 3 August 2018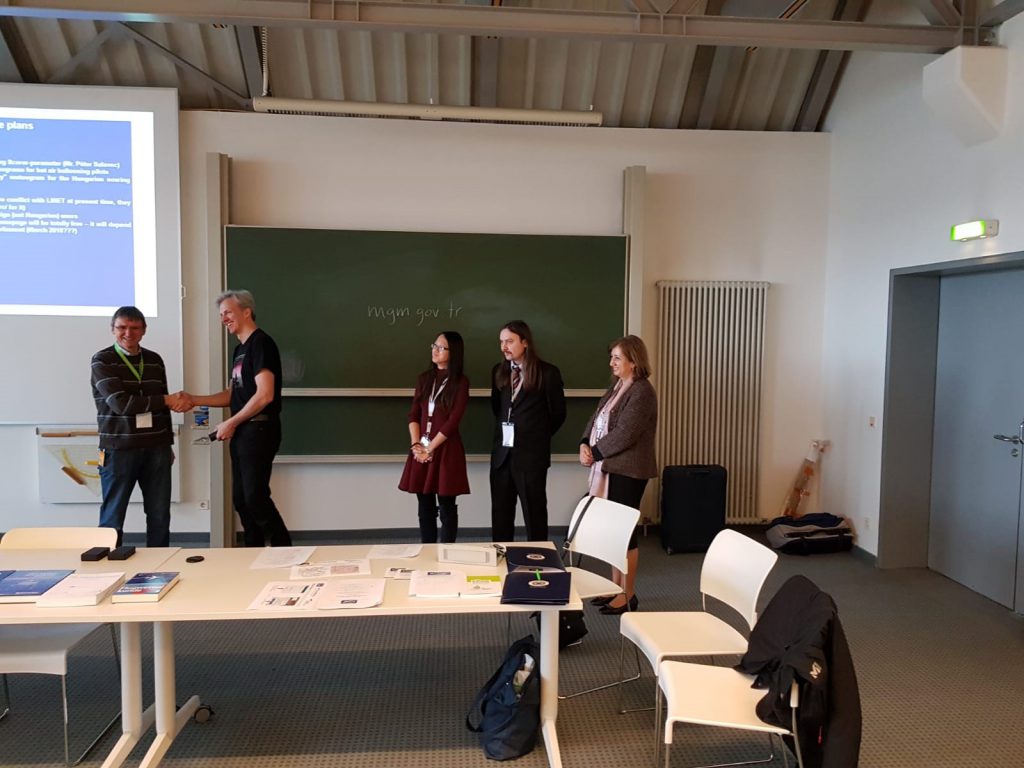 EURAS were honoured to support OSTIV Congress 2018 in Czech Republic on 28 July – 3 August 2018 in which every two years the Congress offers new information and latest research results in soaring and sailplane technology to scientists and engineers from all over the world. The meeting presented unique opportunities for scientific exchange and coordination of future activities.
---
EURAS & EURIE Team attended to NAFSA 2018
May 27 – June 1 2018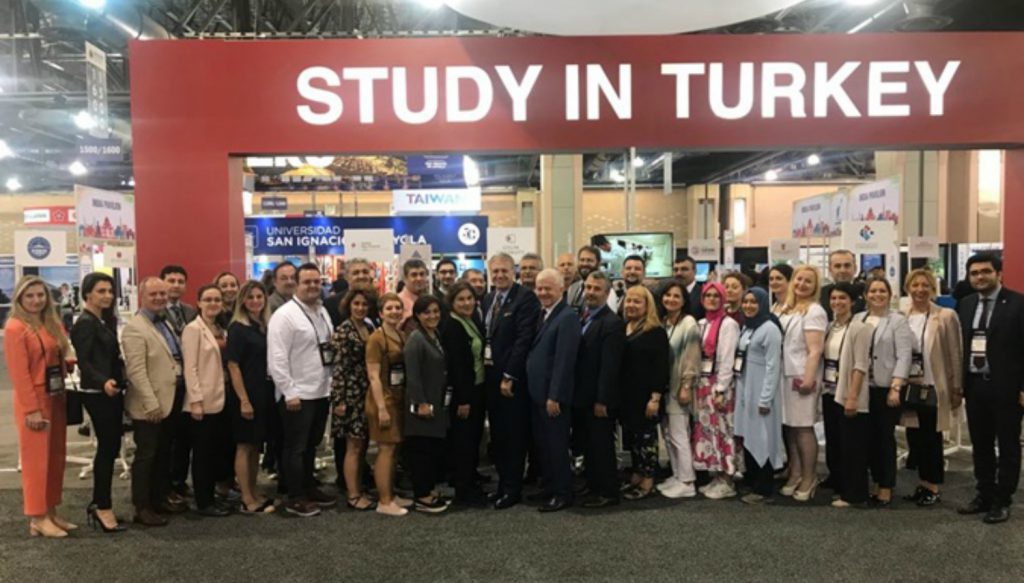 NAFSA 2018 has been successfully held in Philadelphia, USA between May 27-June 1, 2018 where EURAS & EURIE were greatly represented throughout the event. NAFSA 2018 program which included many programs specifically related to global learning. Participants gained new strategies to develop global learning skills as well as techniques for creating and assessing cross-cultural engagement during the event. During the event, new collaborations, joint projects and other co-operative activities were carried out in terms of future EURAS projects and EURIE 2019 participation. An increasing number of projects have been aimed to strengthen such collaboration by collocating participants from different corporations. As EURAS, we would like to thank NAFSA Organizers, Participants, Collaborators and EURAS & EURIE Network and wish best of luck to international education professionals and institutions who will be receiving free complimentary passes for EURIE 2019 – Eurasia Higher Education Summit in Istanbul, on 27 February-1 March, 2018. Keep following us for the results.
---
70th Anniversary of Prof. Hamlet Isaxanli hosted by EURAS
7 May 2018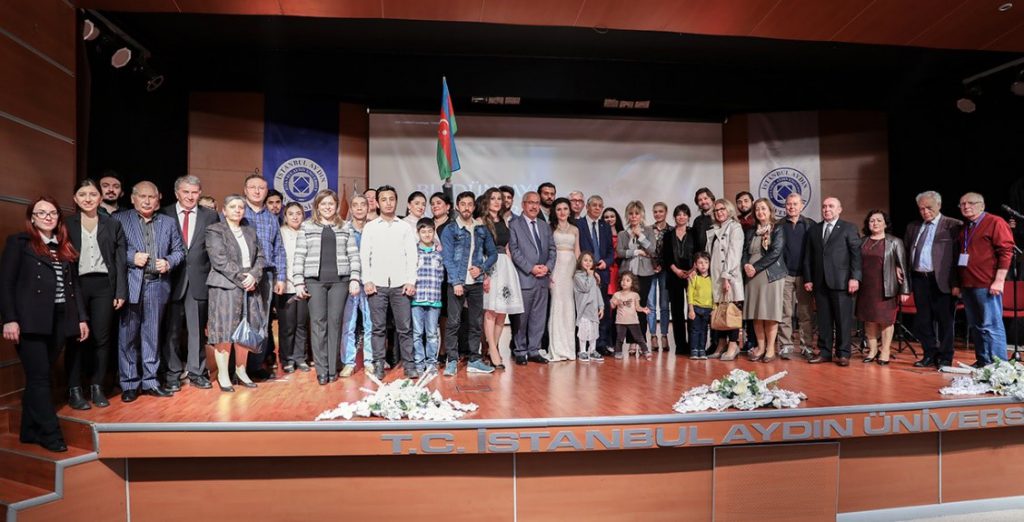 70th anniversary of Prof. Hamlet Isaxanli, Executive Board Member of EURAS took place at Istanbul Aydin University on 7th of May, 2018 with a joint initiative of Azerbaijan's Khazar University and EURAS. The event entitled "What I have brought to this world?" reflects the activity of the scholar as a mathematician, researcher, prominent public figure and a poet in the world. "Life and creative activity of Hamlet Isaxanli" has been talked during the event and a short film has shown about above his life. Poems of Prof. Hamlet Isaxanli has been read and famous state artists of Azerbaijan sang the songs composed to the words of those poems.
---
Going Global 2018 held in Malaysia, supported by EURAS
Going Global 2018 is a conference for leaders in international education to debate the future of further and higher education sector. The conference provided a unique platform for knowledge sharing among policy makers and practitioners working in the field of international education. Going Global 2018 proudly supported by EURAS and looking forward to being a part of this unique events that connect professionals in the field of international education.
---
EURIE 2018 – Eurasia Higher Education Summit was held on 14-16 February, 2018
14-16 February 2018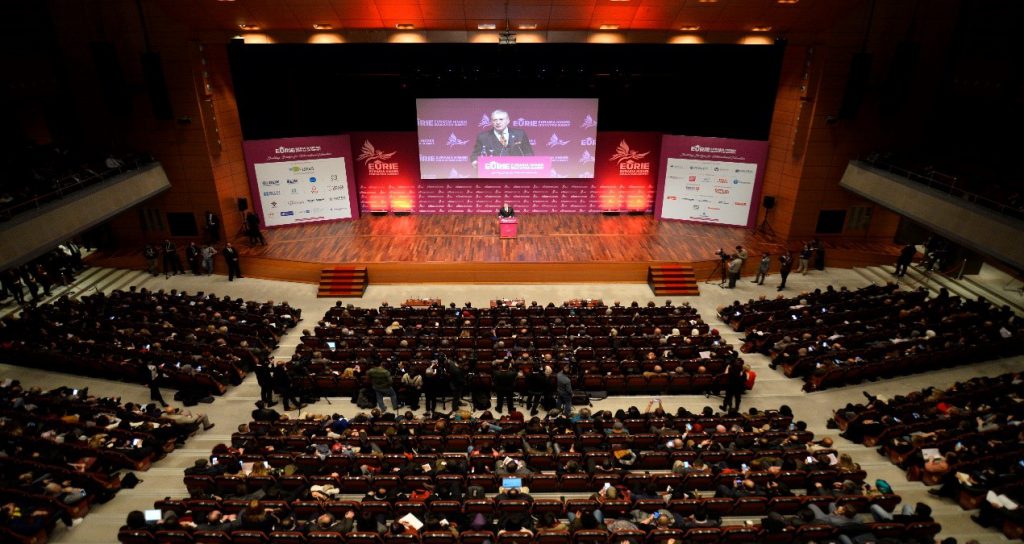 EURIE 2018 was successfully held with more than 2.600 attendees from 71 countries from Eurasian regions as well as the rest of the world. As expected there was a great audience at every single section of EURIE Summit where the numbers are even higher than last year at EURIE 2017. Thanks to EURAS members and all other attendees from various higher education institutions, private companies and public institutions, we succeeded to have an intensive and colorful EURIE Summit in Istanbul on 14-16 February, 2018.
---
EURAS General Assembly Meeting 2018 & EURAS Leaders Dinner
14-16 February 2018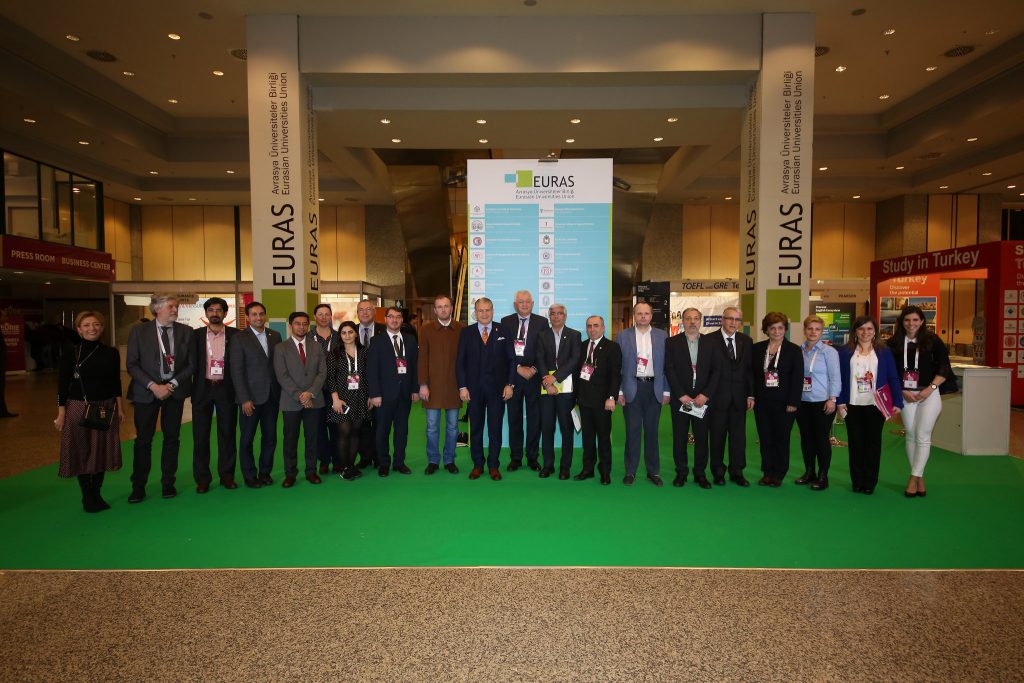 The annual EURAS General Assembly Meeting, this year, took place in Istanbul at Lutfi Kirdar Congress Center on the 2nd day of EURIE 2018 – Eurasia Higher Education Summit.
---
EMGS, EURAS ink Mou on Academic Mobility and Research
15 February 2018
Memorandum of Understanding (MoU) was signed between EURAS – Eurasian Universities Union and Education Malaysia Global Services (EMGS) in Istanbul on 15th of February, 2018 during EURIE 2018 Summit. The MoU would pave the way for significant collaboration between Malaysian higher education institutions and universities within the EURAS network. The MoU was signed by CEO of EMGS, Prof. Datuk Dr. Rujhan Mustafa and President of EURAS, Dr Mustafa Aydin.
---
OSTIV MET Panel 2018 supported by EURAS
2-3 February 2018
OSTIV Met Panel was held in Bremen, Germany on 2-3 February, 2018. MET Panel 2018 brings together leading scientists, pilots, researchers, engineers, directors of companies in the field of Meteorology for Soaring to exchange information on their latest research progress which covers a wide range of critically important sessions. The Met Panel addressed all scientific-meteorological aspects of soaring flight including motor gliding, hang gliding, paragliding, ultralight sailplanes and aeromodelling.
---
The Future Educator award in China given to President of EURAS, Dr. Mustafa AYDIN
24 January 2018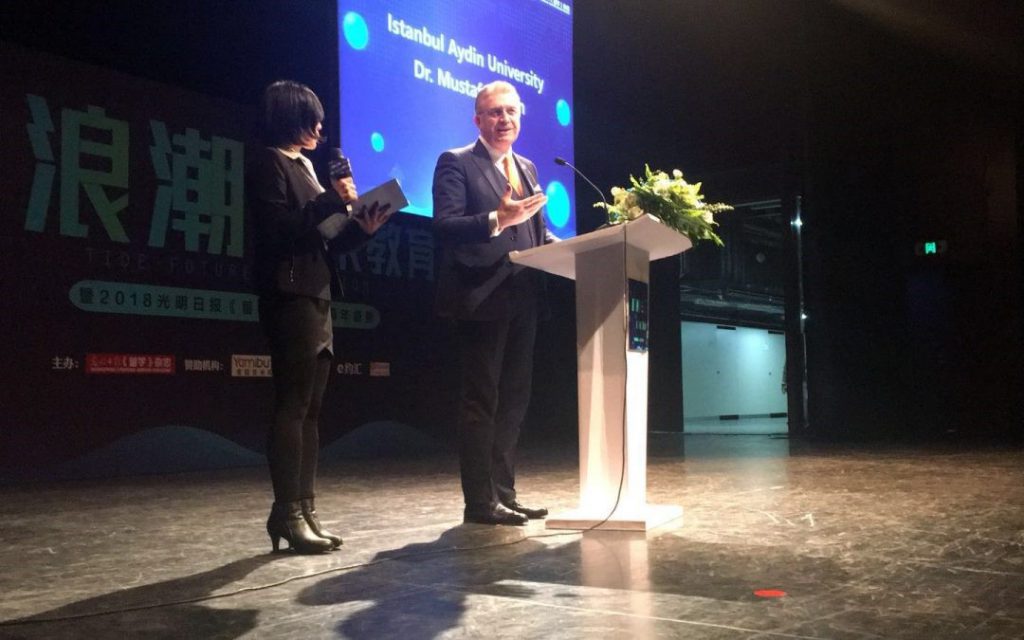 On January 24, 2018, President of EURAS, Dr. Mustafa AYDIN attended in the 4th anniversary of Studying Abroad Magazine of Guangming Daily Press, in Beijing, China. The theme of the event was Tide Future Education Beijing Tianqiao Art center. More than 40-year experience as an educator, he made outstanding contributions in the education field. Dr. Mustafa AYDIN has been awarded as the "The Future Educator" award and was invited as Keynote Speaker to give an opening speech on behalf of International Educators. We, as EURAS – Eurasian Universities Union, are honored with our President, Dr. Mustafa AYDIN for obtaining such achievement whereof the highest level of representative of EURAS is highlighted as The Future Educator through global aspect in the largest population of Asia and of the world, and the incredible increasing star of higher education
---
International Conference of Asian Cultural Dialogues in Iran
13-16 January 2018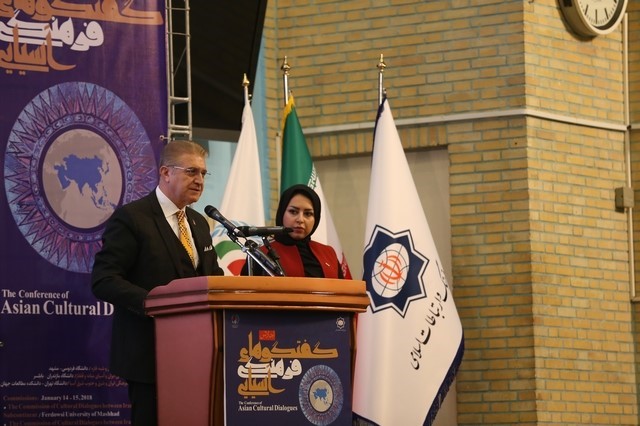 Ministry of Culture and Islamic Guidance of Iran organized International Conference on "Asian Cultural Dialogues" on 13-16 January, 2018 in which more than 70 country experts and representatives participated. Dr. Mustafa AYDIN, President of Eurasian Universities Union – EURAS proudly presented the opening speech of the event. Beside him, Dr. Mohammad Javad Zarif, Iran's Ministers of Foreign Affairs, and Dr. Seyed Abbas Salehi, Iran's Minister of Culture & Islamic Guidance gave their speeches in this important event. Henceforth, there were many EURAS Members, researchers, enthusiasts and experts participated in this prestigious conference.
---
New Members and Partners of EURAS

EURAS, as one of the fastest growing higher education associations, connects universities and all the higher education institutions belonging to different geo-political and cultural backgrounds and seeks ways to enhance their dialogue and exchange of best practices. Eurasian Universities Union develops this goal by supporting international higher education among its members and partners in order to share good practice and to foster the growing association. During 2018, EURAS has became Global Associate of NAFSA. We would be honored to have American Business Management and Technology College, Management & Science University, K.Zhubanov Aktobe Regional State University and Kardan University as member within EURAS. It is also an honour and privilige to have INTCAS,EUMEX,IAUP and Education MALAYSIA as partner of EURAS. We would be much appreciated for their continued support and commitment, we look forward to great years with the confidence that we will continue to create sustainable value to our members and partners.