EURAS Members & Partners Network is comprised of Universities, international education associations and institutions. Education, as an incredibly important gateway to a better world, must have the major role concerning all of the globally ongoing issues where EURAS is confidently ready to have responsibilities and meet the possible needs and expectations. As per the principle from local to global EURAS has optimistically been serving its members & partners in order to be an excellently organized Union.
EURAS Membership & Partnership Program plays a key role in connecting other parts of the world with the great potential of the Eurasian region, provides exclusive benefits and savings and helps internationalize universities, increase the visibility & recognition, promote worldwide and forge strategic alliances within EURAS network and other organizations engaged in the field.
Join EURAS – Membership & Partnership Program now and enjoy exclusive benefits and privileges.
To become a member of Eurasian Universities Union, all you have to do is to follow the easy steps explained on the EURAS – Membership Package. Please click and download the EURAS – Membership Package to fulfill the required forms and return it EURAS Central Office of which the details are given in. All the conditions and informative data are presented to you inside the EURAS – Membership Package.
If you have any questions about EURAS Membership & Partnership Program benefits or want to discuss which services would be the right fit for your organization, contact EURAS Team [email protected]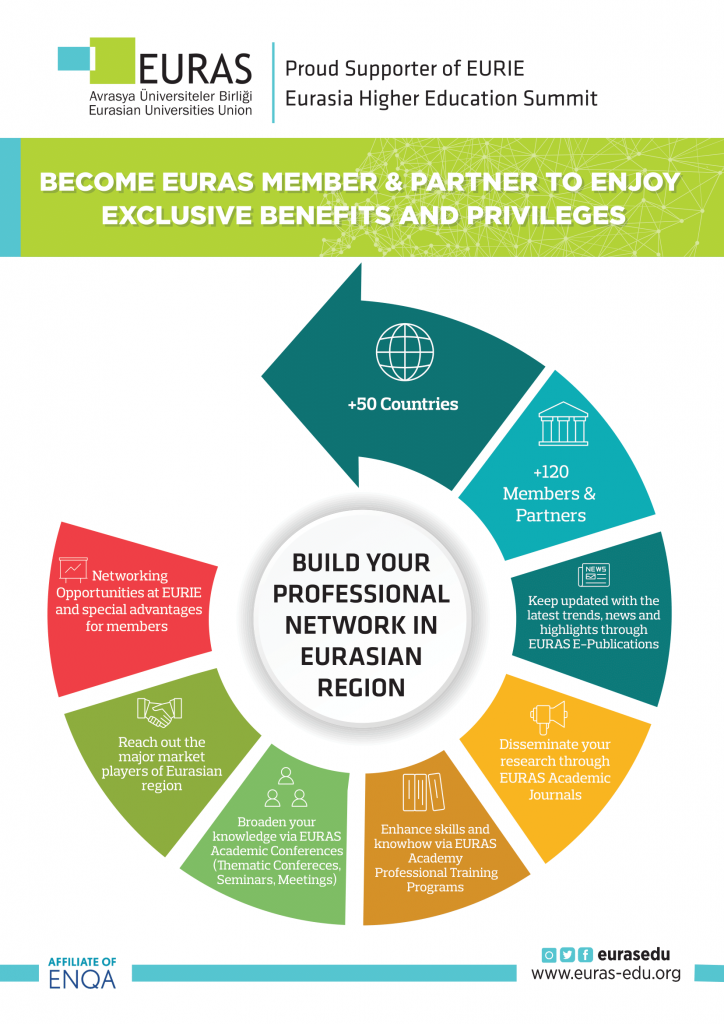 Become a Member Now
Become a Partner Now