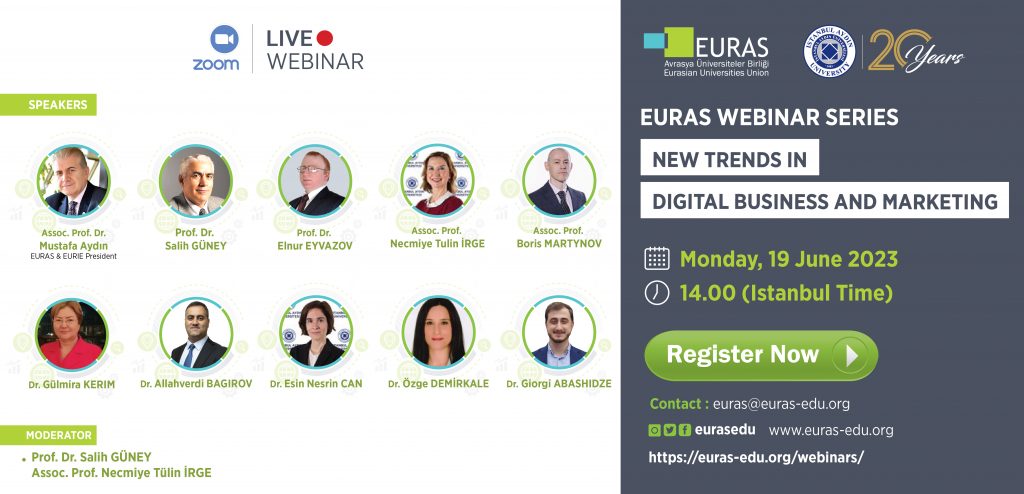 Distinguished EURAS Members,
As a valued member of EURAS-Eurasian Universities Union, we are delighted to invite you to join our upcoming webinar on "NEW TRENDS in Digital Business and Marketing" on June 19, 2023 (Monday) at 14:00 Istanbul Time Zone via Zoom.
This webinar aims to explore the latest developments and emerging trends in the field of digital business and marketing, providing valuable insights and knowledge for professionals like you. To make the most of this insightful session, we encourage you to review the attached "Webinar Program", which outlines the topics that will be covered during the webinar. Click here for program
We highly value your participation and look forward to your presence at the webinar. Your insights and contributions will contribute to making this event a success. Thank you for your continued support of EURAS. We are excited to have you join us for this engaging session on new trends in digital business and marketing.
EURAS TEAM: [email protected]